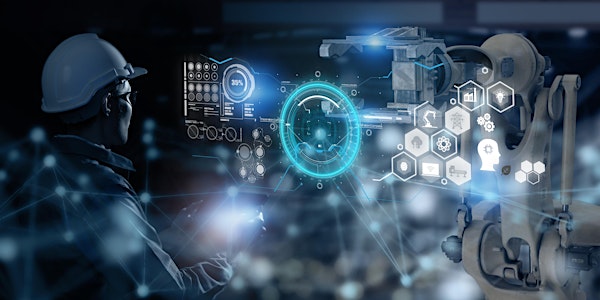 Delivering Consistent and Responsive Omnichannel Citizen in the New Normal
Singapore Standard Time (GMT +8) 8:45 am - 10:30 am
Refund Policy
Contact the organiser to request a refund.
About this event
Delivering consistent, relevant, and responsive omnichannel citizen services in the new normal
Leveraging technology to power innovative and best-in-class citizen experiences
As people increasingly rely on social messaging platforms to conduct life in the new normal, the public sector must also adapt. Omnichannel solutions and a more social approach to deliver and exchange information to improve response time, boost citizen satisfaction and enhance user experience are critical.
Reeling from the challenges that COVID-19 brought, people are now trying to settle into the "new normal." While it may mean something a little different to everyone, all share a common goal - trying to adapt to the unpredictable.
While the pace of life has slowed, and people find themselves sheltering in place to combat the spread of the virus, great reordering is taking place. Organisations and agencies in the public sector are re-evaluating how they deliver their messages and convey critical information across platforms previously not considered "business-appropriate" - in a more social approach that caters to today's context.
The Singaporean communication approach in the age of COVID-19 has been of prevention, contact tracing, quarantine, and access to information. Just one of the reasons the Government has been commended internationally is because of its communication with citizens and other government bodies.
The country's continuous improvements on access to information, transparency, and daily communication efforts with its citizens and agencies have shown great importance, especially during the critical period.
Also, sending messages through multiple channels has proven to be more effective than just sticking to a single, limited platform. Processes have become more efficient and response times have improved; especially during lockdowns, that demanded agile and real-time resolution.
Against this volatile, uncertain, complex, and ambiguous (VUCA) backdrop, an effective citizen relationship management strategy must have a calming effect, simplifying complex service procedures rather than making them tedious and convoluted. Diverse communication platforms with a simple, unified message are key.
The communication line between government agencies during a time of crisis is also vital. Providing multiple channels to these agencies to conduct their businesses will prove to be more essential. Increasing their communication options can help them enhance communications through effective translations and understanding, strengthen whole-of-government crisis communications preparedness, communicating policies to the public, and informing and engaging the public on national and social issues.
To exploit the benefits of an effective communication strategy and to cater to the high volume of demands, public sector institutions must implement an up-to-date omnichannel approach using the right technology solutions in their communication models.
Developing a responsive citizen service environment through enhanced inter-agency communication platforms
Powerful messaging tools across multiple platforms are designed to allow agencies to have relevant and personalised conversations with their citizens and other agencies. The ability to scale up quickly on demand is of paramount importance.
By offering a range of communication options, the public sector can intentionally achieve a more connected and effective conversational experience for citizens and inter-agency communications across the media of their choice.
The best experiences are built by empowering citizens and other agencies as well as improving engagement levels. Messaging platforms must be easy to use and simple to understand for citizens with varying levels of digital literacy.
It should be easy to implement whilst providing the agility to move quickly, accommodate uncertainty, and have the flexibility to scale with the ebb and flow of business.
Make no mistake, the digital earth under the government's feet is moving. There is an undeniable paradigm shift in the way agencies communicate with citizens in this new normal. The rise in in-home data usage is surging, social media is through the roof and even businesses increasingly advertise in the digital space - mostly on personal networking platforms.
All this goes to prove – the public sector must create more social and multiple-channel of communicating with citizens and other governing agencies.
Transforming citizen experiences and optimising communication efficiencies
Today's citizen, apart from wanting empathy from the government, demands real-time experiences at a level and pace never seen before. Research shows that the digital divide is more than just an access issue and cannot be alleviated merely by providing the necessary equipment. There are at least three factors at play: information accessibility, information utilisation, and information receptiveness. More than just accessibility, individuals need to know how to make use of the information and communication tools once they exist within a community.
Moreover, agencies cannot take digitally savvy citizens for granted, using outdated, ineffective, and sluggish communication strategies and models that are obsolete. To complement a new effective communication strategy, the public sector must deploy the best available technology to effectively cater to citizens' ever-evolving needs.
Within hours instead of days, weeks, or months, agencies must deliver great citizen experiences with effective, personalised messaging channels, front, and centre.
An innovative communication framework can offers advanced capabilities and advantages such as proactive notifications, cloud-based technology, and third-party bots, allowing citizens to transact in real-time, without delays, getting much-needed results anytime, anywhere on any device.
Accordingly, to allow conversations across multiple channels, agencies can automate answers to common questions (FAQs) with AI-powered workflows powered through an Answer Bot. This eases the burden on human resources, with only complex issues being escalated to a person.
With the use of robust, multi-platform communication solutions, the public sector and related agencies can connect multiple internal and external applications to build tailored messaging experiences for citizens and inter-agency transactions.
Which brings us to the core question: how can the public sector conduct a more social and efficient way of delivering key messages and information to citizens and other government bodies across multiple platforms in the new normal?
OpenGov Asia is pleased to invite you to an exclusive OpenGovLive! Virtual Breakfast Insight aimed at imparting knowledge on effective citizen relationship management tools in the public sector and best practices, information dissemination, and cost-efficient modes of communication using Omni channels to improve citizen satisfaction.
This session serves as a great peer-to-peer learning platform to gain insights and practical solutions to integrate cutting-edge tools and technologies for public sector communication and to scale these, as necessary.
We will be discussing:
Building omni-channel responsive, agile, and consistent experiences for citizens and other governing bodies
Managing risks by providing cutting-edge technologies to aid the communication framework
Maximising timely resolution and benefits brought by improving communication channels
Enabling scale-ready communication programmes and technologies
Improving the process and quality of information dissemination and customer service in the new normal
Enhancing citizen experiences using a technologically advanced platform
Who should attend:
Chief Information Officers
Chief Technology Officers
Chief Innovation Officers
Chief Transformation Office
Chief Citizen Experience Officers • Directors and Heads of IT