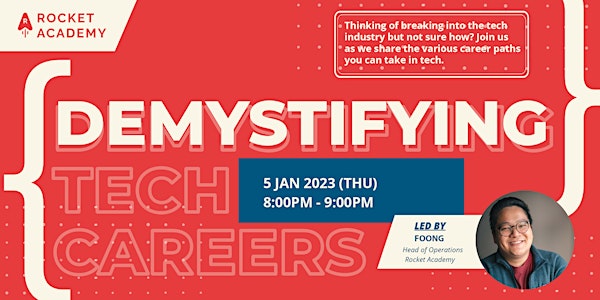 Demystifying Tech Careers - An Introduction to a Career in Tech
Want to pursue a career in tech but don't know where to start? Product managers, data analysts, software engineers - confused already?
About this event
Do product managers take care of actual products sold on shelves? Do you need to learn how to code to pursue a career in tech? Foong, our Head of Ops will give an introduction of the various paths one can take to break out in the tech space, and demystify some misconceptions along the way!