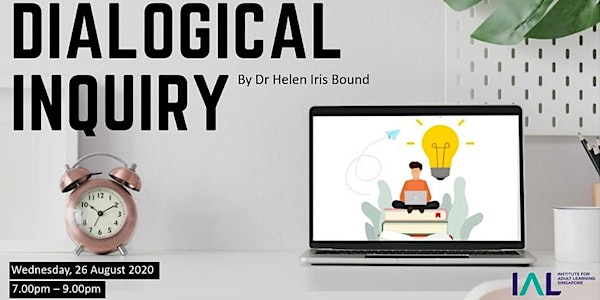 Dialogical Inquiry
Introductory session to understanding learners and their learning with Dialogical Inquiry
About this event
A joint research by Institute for Adult Learning (IAL) and Centre for Research and Development in Learning (CRADLE), NTU brings you an introductory session to:
Dialogical Inquiry
Educators are aware that long lectures and limited learner engagement does little to help learners apply what is being talked about and even less to prepare learners for thriving in our current and future world of dynamically changing conditions at work, and in and across various labour markets. There is a need to use different approaches that will enable our learners to thrive in such conditions.
Dialogical inquiry puts a focus clearly on learners and their learning, uses learners' authentic problems or issues enabling learners to build and co-construct knowledge and deep understanding. In these ways, it provides learners with much greater control over the learning process, drawing on their rich experiences as resources for learning. Along the way, learners develop their learning to learn capabilities – important in being able to thrive in changing work and labour market contexts – and also deepen their sense of identity of what it means to be a particular profession or vocation e.g. a nurse, an accountant, an engineer, a cleaner and so on.
In this session, explore what dialogical inquiry is, some tools that can be used when taking a dialogical inquiry approach and at the same time, examine how beliefs about learners and learning will drive our experimentation in the use of dialogical inquiry towards success or get in the way of success.
Key Takeaways:
Identify the elements of dialogical inquiry which they feel most comfortable with and see other elements into which they can stretch their ways of thinking
Judge the fit between their own beliefs about learners and learning and what it means for facilitating dialogical inquiry
Consider some tools to use when using a dialogical inquiry approach
Clarify the differences between traditional teaching approaches and dialogical inquiry approaches
Who is it suitable for:
Education and training institutions looking to elevate the learning experience of their learners and improve the delivery of their programmes;
Professionals in the fields of Adult Education and Learning Management
About the speaker: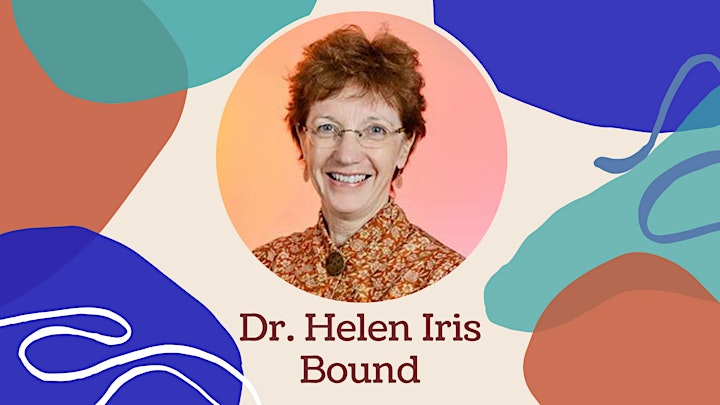 Dr. Helen heads the research Centre for Work and Learning (CWL) within IAL. CWL's research contributes to policy and practice in the continuing education and training sector in Singapore. Helen's research interests focus on learning across a wide variety of contexts, including workplace learning, learning in high technology environments, professional learning and learning through collaborative activity. She has published widely on a range of topics including professional learning and development of continuing education/vocational teachers, workplace learning, generic skills, dialogical enquiry, learning spaces between classroom and work and the development of research instruments. Helen has a background in vocational training and education, having coordinated the Bachelor of Adult and Vocational Education at the University of Tasmania, (Australia) and before that spent some years as a trade union trainer. Her experience teaching in Australian secondary schools is the source of her deep interest in pedagogy and learning.
Register now for this webinar to learn more as seats are limited!
===============================
Registration closes on 23 August, Sunday at 2359hrs (11:59pm).
There will be pre-work to be submitted by 25 August, Tuesday at 1200hrs (12:00pm).
Webinar details will be sent to successful registrants prior to the session.