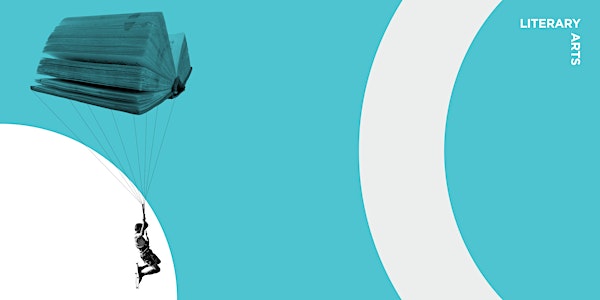 Diary of One Who Disappeared | Singapore Literature Book Club
The year is 2040 and envoy Lucas Lehrer finds himself a fugitive in the Southeast Asian nation of Tinhau.
About this event

Important Notice
This programme/event is open to members of the National Library Board, Singapore. Please ensure you have your myLibrary ID on hand before proceeding with the registration. If you do not have a myLibrary ID, you can create one here: https://account.nlb.gov.sg/.
About the Programme
Join us online as we discuss the novella Diary of One Who Disappeared with author Jason Erik Lundberg!
 About the Book
The year is 2040 and an envoy of the North American Union finds himself a fugitive in the Southeast Asian nation of Tinhau.
Lucas Lehrer is tasked with travelling from the North American Union to the island-nation of Tinhau to extend the offer of political partnership. When negotiations break down, Lucas decides to request asylum, and he soon encounters an odd series of coincidences in which his deep-seated desires start coming true. Among the backdrop of societal instability and growing nativism, he befriends a young woman who is not what she seems, and who may not be from our universe at all.
"Through communiqués, missives and the common email, relationships unfold and splinter within a futuristic world ruled by religiosity and prejudice, mirroring our present-day political climate in terrifying but revelatory ways. Diary of One Who Disappeared also convincingly offers a morality tale about how the ramifications of our actions and thoughts, even our unconscious desires, extend beyond the realm of our known universe."—Cyril Wong, Singapore Literature author of Ten Things My Father Never Taught Me
"A fantastic tale of the possibility of revolution—both personal and political—inherent in every moment."—Ken Liu, multi-award-winning author of The Paper Menagerie and Other Stories
"Lundberg explores the randomness of magical occurrences and how a life without magic can be just as deadening as it is safe."—The Green Man Review
About the Author
Jason Erik Lundberg was born in New York, grew up in North Carolina, and has lived in Singapore since 2007. He is the author and anthologist of over two dozen books, including A Fickle and Restless Weapon (2020), Most Excellent and Lamentable (2019), Diary of One Who Disappeared (2019), Carol the Coral (2016), Strange Mammals (2013), Embracing the Strange (2013), The Alchemy of Happiness (2012), Fish Eats Lion (2012), Red Dot Irreal (2011), the six-book Bo Bo and Cha Cha children's picture book series (2012–2015), and the biennial Best New Singaporean Short Stories anthology series (est. 2013). He is also the fiction editor at Epigram Books, as well as the founding editor of LONTAR: The Journal of Southeast Asian Speculative Fiction (2012–2018). 
Important Notes on Registration
The zoom link will be sent to registered participants by noon of event day.
If you had registered but do not receive the zoom link by noon of the event day, please contact the organiser at pearly_ma@nlb.gov.sg at least 3 hours before the event.
Please check that the zoom link did not go to your spam box.
About Singapore Literature Book ClubFrom NLB's Singapore collection comes a book club with a unique local flavour. Discuss books by both well-known and emerging Singapore authors touching on topics close to home. Get acquainted with local literature and discover national literary treasures right here at the libraries.