Did You Lost Your Way As An Entrepreneurial in Network Marketing Business?
Description
Special Training for NETWORK MARKETERS Entrepreneurs!
A) Are you struggling in your Network Marketing business?
B) Are you afraid of receiving "NO" from your friends and relatives?
C) Did you totally STOP believing in yourself in doing a Network Marketing Business?

D) Did you felt that you no longer know who you are after doing Network Marketing Business?
E) Are you sick and tired of these:-
* make 1000 name list
* arrange ABC meetings
* do home parties
* attend motivational OPP talks
* buy products after products
* make phone calls, SMS,
* "chase after" relatives and friends to buy your products…. But no results
All the above Old Methods DON't WORK !!!
How about doing something as SIMPLE as 123?
1) What if there are effective ways to reach out to Thousands of strangers online.
2) What if online strangers are attracted to your posts and wanted to make an appointment with you week after week.
3 )What if you could sign up prospects using online skills.
If you are serious to do a Successful Network Marketing Business, then you Must immediately attend this special seminar.
Attend this 2 hours seminar and you will discover:
a) Word-for-word Tips to Recruit Cold Leads to Your Network Marketing Business.
b) What are the Online Methods to get Quality Leads & BUSINESS BUILDERS for your Network Marketing Business every day?
c)How To Get 10-15 Quality Leads to Your Business Everyday (using SEARCH, COPY & PASTE technique)
d) How to use Facebook, Instagram & Forums to Attract Customers & Business Builders for FREE.
e) How to turn Your LINKEDIN profile into a PROSPECTING & RECRUITING MACHINE.
f) How to Automate Your Business so that you can build true PASSIVE INCOME
g) How To Get Customers to Your Business for FREE (no PAID ads!)
h) How To Automate Your Business so that you can build true WEALTH with just 1 to 2 hours a day (using SEARCH, COPY & PASTE technique)!
i) How To Be an Instant Go-To Expert in your industry for just 3 days!
j) How a 76-year-old grandmother used FREE Facebook strategies and make USD140K in 5 months
k) and many more…
** Plus +++
FREE ebook
will be given to attendees on
"How Can You Close A Deal Every Single Time? "
Worth $29.90 USD!!!**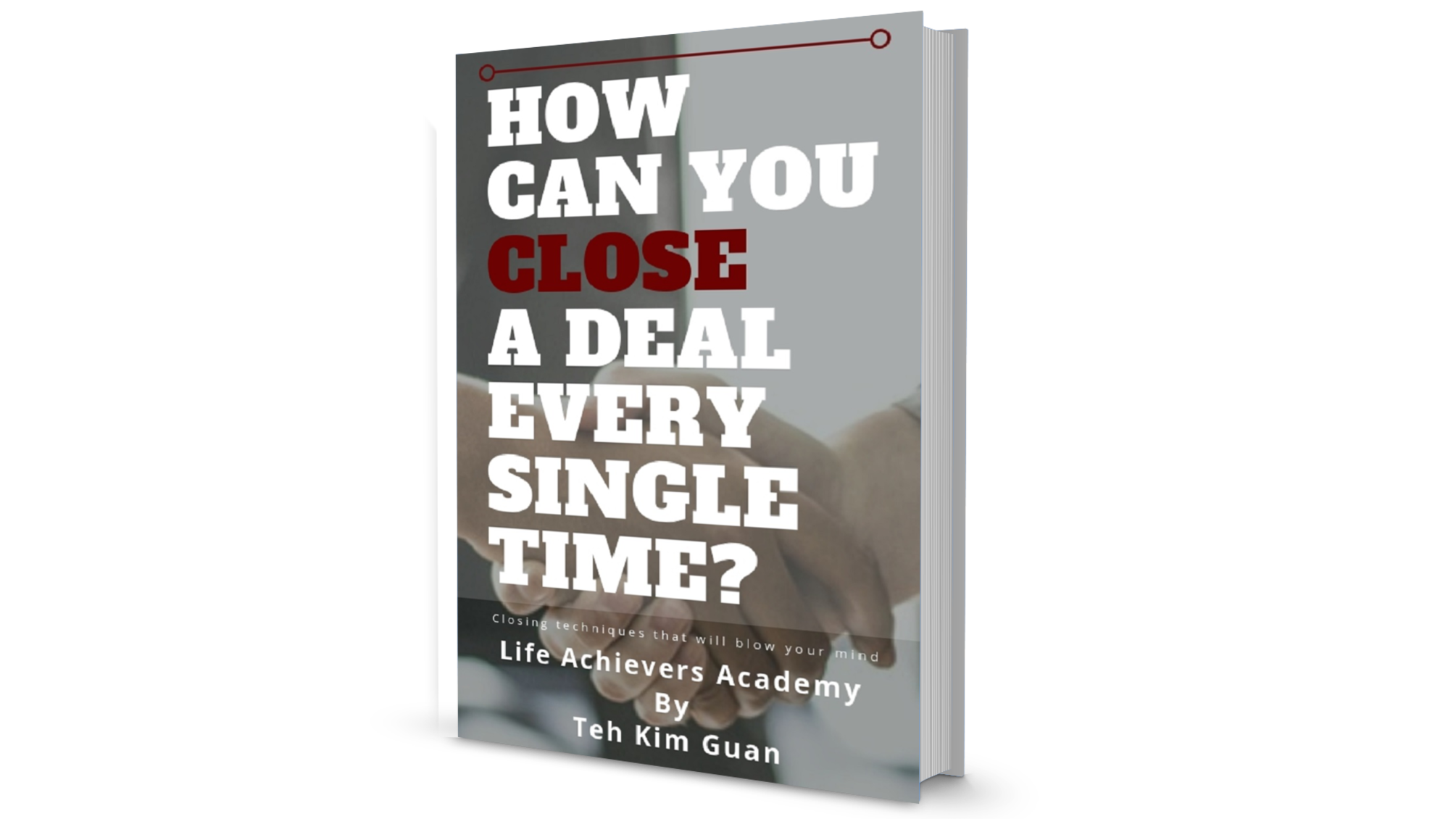 We are only looking for Serious and Committed Team.
Our global platform is able to reach out to Network Marketers in 150 countries. If you are overseas and serious about growing your business, contact me NOW.
Whatsapp Message Will Be Send To You To Confirm Your Attendance With The Full Address.
If You Do Not Receive Any Confirmation One Day Before The Event Please Contact The
Organizer Team at
www.tinyurl.com/NetworkMarketingCode
This workshop is the First in Singapore that helps network marketers to grow your business using the latest PROVEN effectiveness online strategies without having to face the frustrations due to rejections from friends & family.
!!!Limited seats. Register your seat NOW!!!
#NetworkMarketers #Introverts #LinkedIn #SocialMediaSkillset #NetworkMarketing #OnlineBusiness #DirectSellingBusiness #MultiLevelMarketing #MLM #Ecommerce #BusinessOpportunity #Contacts
#futureofbusiness #onlinebusiness #online #ecommerce #ecommercebusiness #parttimeincome #Affiliatemarketing
#global #globalbusiness #entrepreneur #homepreneur #socialmedia #financialfreedom #additionalincome #extraincome #job #trend #active #recurring #networkmarketing #networkmarketingbusiness #networking
#Business #WorldBusiness #NewNetworkMarketingBusiness #AffiliateMarketing