Digital Detox

Saturday, 12 September 2015 from 09:00 to 12:30 (Singapore Standard Time Singapore Time)
Event Details
What if there was an app that could increase your happiness?
What if this app could transform your work -- making you suddenly more productive, boost your memory, enhance creative thinking, help you get through endless meetings, and basically make you a the super worker.
(Don't worry about the added workload -- This same app would also reduce your stress, anxiety, and even depression and feelings of loneliness.)
What if this app could also transform your personal life -- giving you more quality time with your family, a feeling of calm joy, and even make your more optimistic and relaxed?  
And finally, what if this same app could strengthen your immune system, increase your chances of living to 100, reduce chronic pain (from sitting at that computer all day), lower blood pressure, and generally make you a much healthier human being.
Would you be interested in learning about this app?
I've got news for you...
Not only does this "app" already exist-- it's also free. And you don't need a smartphone to use it.
No, it's not Silicon Valley's latest invention. It was invented centuries ago.
In fact, this "app" is the antidote to the information overwhelm and "I can't go to sleep until I check Facebook one more time" endemic that is making us so stressed out in the first place.
This "app" is actually a tool called meditation.
But wait!  before you click away now that I've said the 'M' word, I want you to consider how badly you wanted this "app" before you found out how to get it.
...
Digital detox is where we spend half a day (once a month) integrating this mindfulness "app" into ourselves, realizing its benefits and flushing out the mental nonsense. We will learn how to be silent, embrace the wisdom of non-doing, attend to our bodies, our minds and our spirit. 
The structure will consist of a blend of instructor-led meditation exercises including sitting, walking, yoga and mindful eating. Those who wish to initiate or deepen their mindfulness practice are welcome. 
Please bring along your own mats for the yoga exercises that we will be doing. It will include a series of gentle hatha poses.
As there is also a mindful eating exericse, please bring along your lunch as well. 
Broad Timeline:
9-930: Introduction & Setup
930-1130: Meditation Exercises (Instructor-led & in silence)
1130-1200: Mindful Eating Exercise
1200-1230: Wrap-Up
Location:
The Working Capitol
The Annex at Level 2
1 Keong Saik Road, Singapore 089109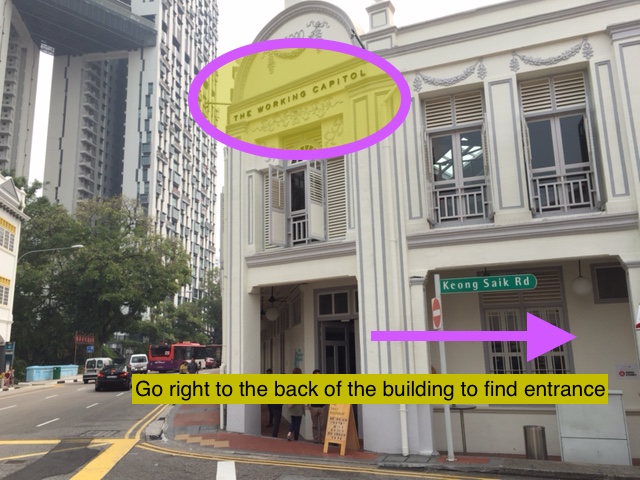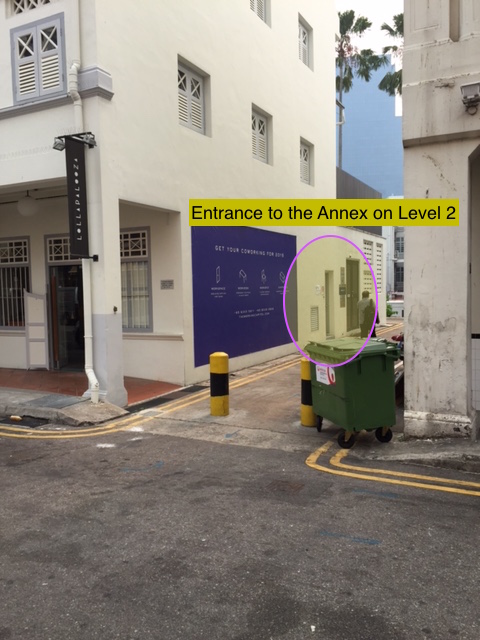 Limited spots so register now! 
Han Ee, Mindfulness Instructor:
I am one of a handful of mindfulness instructors in this region who has completed the training pathway by the Center for Mindfulness (CFM), UMass and trained under the direction of Jon Kabat-Zinn to deliver the MBSR program. I'm also the first instructor in this region to integrate biofeedback technology into the MBSR program to evaluate and quantify behavioural responses.
In the past, I once chased a dream of qualifying for the Olympics as a national sailor. Unfortunately, it all fell apart when I broke my back climbing the Alps.
After years of soul-searching and groping in the dark, I now realize my purpose in supporting clients, as a performance psychologist, to pursue and realise their dreams, including Olympians.
The turning point came for me when I discovered the wisdom practice of mindfulness -- where I learnt how to apply focus agility and see things in different perspectives. As a result, I found clarity and purpose in doing so. It also enabled me to make bold decisions with conviction and confidence.
I now work with myriad of clients including corporate leaders, Red Bull athletes, royalty, professional athletes, musicians, and other high performers.
When & Where

The Working Capitol
The Annex Room, Level 2
1 Keong Saik Road
089109
Singapore

Saturday, 12 September 2015 from 09:00 to 12:30 (Singapore Standard Time Singapore Time)
Add to my calendar
Organiser
Emerge Performance (EP) designs and delivers mindfulness-based programs to realize your innate potential and to thrive wherever you are.
We believe there is a champion in everyone. The intention of our programs is therefore to nurture mindsets of champions as well as cultivate flow experiences in multiple life domains.
We work with executive leaders, innovators, entrepreneurs, military, elite athletes and performing artists.
The programs we offer include the full Mindfulness Based Stress Reduction (MBSR) program, abridged versions such as Mindfulness 101 program, corporate in-house workshops, one-to-one or group coaching, and lunch-time talks.