Description


Digitasation of SkillsFuture Singapore (SSG) Skills Framework Free Workshop: Enhancing Human Resource Practices with TalentGuard's Talent Management Software
---


SEMINAR INTRODUCTION
Build deep skills for a lean workforce, enhance business competitiveness and support employment and employability. Employers can use the Skills Framework by SSG to design progressive human resource management and talent development plans based on the detailed skills information in the framework.

Digitazation of SSG's Industry Skills Framework on Talent Management Software in one bundle wasn't that awesome with a lot of real-time feature for organisational development, workforce planning, employee career movement, employees' development and adoption of current and emerging skills to foster a culture of lifelong learning. TalentGuard with SSG's Industry Skills Framework provides world class Talent Management Software at most affordable pricing.

What's even better is that now this whole process has been automated for your convenience with the approval of SSG. Attend the seminar to discover how this can benefit your organisation and how to begin.



---



WHAT YOU WILL LEARN
How to develop the organisation workforce for current and future requirements

Discover employment opportunities

Understand how to engage and motivate employees to have 360 Degree Career Pathways

Recognise attributes required for company's business plan, employees growth and development

How to develop future emerging skills and understand skills or competencies required

Identify relevant trainin and programmes to equip company's workforce with required skills & competencies

How to implement on-the-job training in your organisation

Opportunity to learn desired attributes and skills of successful industry professionals
---
WHO SHOULD ATTEND
Chief Executive Officers / Business-Decision Makers

C-Suite Professionals

Senior HR personnels or IT personnels involved in HR department processes



IMPORTANT NOTICE: By registering here, you are indicating your interest only and this is NOT a confirmation. We will contact you should your profile meet our requirements. We regret that only confirmed participants will be invited to attend.

---
HOW YOU WILL BENEFIT
Faster and Improved Performance Review

Provides Free Access to Singapore Skills Framework

Reduces significant time and resources to access HR data and organizational level workforce skills data

Increases HR efficiency with predictable data

Increase the higher visibility of employees data for manager & HR


INDUSTRIES COVERED WITHIN THE SKILLS FRAMEWORK
ACCOUNTANCY
AIR TRANSPORT
AEROSPACE
BIOPHARMACEUTICALS MANUFACTURING
EARLY CHILDHOOD CARE & EDUCATION
ELECTRONICS
ENERGY AND CHEMICALS
ENVIRONMENTAL SERVICES
FOOD MANUFACTURING
FOOD SERVICES
HOTEL & ACCOMMODATION SERVICES
HUMAN RESOURCE
INFOCOMM TECHNOLOGY
LOGISTICS
MARINE AND OFFSHORE
PRECISION ENGINEERING
PUBLIC TRANSPORT
RETAIL
SEA TRANSPORT
SECURITY
TOURISM
---
WHAT TO BRING ALONG
Laptop

Company organisation chart

Few of your company's job description

Detail of your company and industry

Current status of your business model and pain points
---
SEMINAR DETAILS

Entry is free for now, but will be chargeable soon. Enjoy it while it lasts!
Duration : 3 hours (2.30pm - 5.30pm)


Date: Every 18th of the Month except August and November


Location: 140 Paya Lebar Road, #06-05, AZ @ Paya Lebar, Singapore 409015 - Opp Macpherson MRT




---

ABOUT THE SPEAKER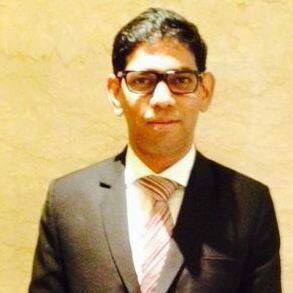 MR PRASHANT KUMAR, Head of Technology, CBLD (*View his LinkedIn Profile here)

• Master of Business Administration (IBS, India)
• Charted Institute of Securities & Investment (CISI)
• Certified Amazon Web Services (AWS)
• A Business Technology Specialist
• Online Lead Generation Specialist & Digital Marketing Trainer
• Managed Funds of over USD 200 Million (2011)
• Developer of Automated Marketing Lead Generation Software (2014)
• Business Head of Advante360 one of the fastest growing digital marketing company globally by Alexa (2015)

Prashant has worked extensively as a business and technology solution consultant with over 13 years of experience in SAAS Based HRIS, Digital Marketing, Automation, LMS, Cloud, technology solution selling and Investment Banking. Along with this, he has a proven track record in providing business and strategic advice to clients and then partners in APAC Region and helping companies to transform their businesses as per current and future requirement. He has worked closely with companies such as Dever Group, Trinity Capital, Hirco Plc, Holborn Assets, Tata Group and some of the top 50 clients of fortune 500 companies.

From 2011 till date he is an advocate of Digital solutions. He played a vital role on providing digital marketing services, marketing software, lead generation software & CRM to over 100 clients across industry in US, EMEA and APAC markets. The company was ranked as one of the fastest growing company in Digital Marketing Company globally by Alexa on month-on-month basis in Year 2015. As a CBLD Head of Technologies, Prashant is currently working as a solution selling specialist on Talent Management software and Digital Marketing accross Asia Pacific Market.


---

Terms and Conditions
CBLD Center ("The Company") reserves the right to refuse to register or admit any participant, and to cancel or postpone the course or seminar if it deems fit. We will inform participants of any changes prior to class.
By registering here, you are indicating your interest only and this is NOT a confirmation. We will contact you should your profile meet our requirements. We regret that only confirmed participants will be invited to attend.
Please register 2 weeks before seminar date to be guaranteed a seat.
Please kindly provide a valid email address and contact number during your registration.
For any enquiries, do contact us at +65 9667 7501 or marketing@cbld-center.com.sg.