Discover Your Gift and Influence through Voice


Session 1: Discover Your Gift to Live with Purpose
How leaders lead is a direct result of where and how we belong at home, in collusion with or reaction to our family systems. And when leaders become stuck, it's a signal that they're ready to evolve beyond their box. This is when I invite them to examine their Organizational and Emotional DNA for the seeds of greatness, disguised as challenges. This is where leaders learn that everything in their lives has a purpose. I can show you how to mindfully migrate from stuck to greatness, to become a truly "big" leader.
WHAT WILL YOU DISCOVER?
Understand why knowing your true place in your family and in your professional life matters

Understand on a deeper level why you're stuck

Learn what your gift is and how to use it with your own unique voice
Speaker: Nicole Gangloff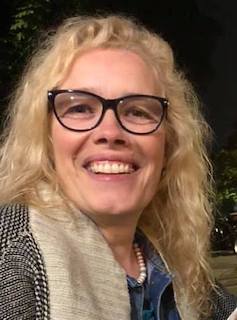 Nicole is a highly regarded organizational, individual and family pattern expert, systemic coach, trainer, facilitator, thought leader, speaker, bestselling author, co-organizer of the 1st online conference "Awaken To Love" and a mother of three.
She is a 20 years expertise in assisting leaders to break limiting cycles and reframe challenges into lasting breakthroughs and peak performance. Passionate about visionary, sustainable leadership and positive accelerated, global change.
Nicole uses her ability to recognize the uniqueness and talents, and see the bigger picture to create growth, success and meaning for her clients. She has a deep understanding of critical dynamics in organizational and personal systems and the points at which they intersect.
Session 2: Influence through Voice
You may have worked on your leadership skills or even your professional image. However, the moment you open your mouth to talk, your voice can make people reassure or negate their impression on you.
Does your voice work for you in commanding attention and respect, getting your message across, and motivating people? It's not only what you say, but how you say it. As a professional who wants to make an impact, you cannot overlook this powerful tool, your voice. Your voice could help you establish credibility, command respect, and convey your authority. This session helps you tap into the great potential in your voice and equips you with tools to develop a voice with confidence, credibility & influence.
WHAT WILL YOU DISCOVER?
1. Improve your vocal image to sound polished, professional, and powerful
2. Speak with a confident voice to command attention and respect 3. Master the airflow while speaking to sound consistently confident
3. Master the airflow while speaking to sound consistently confident


Speaker: Cynthia Zhai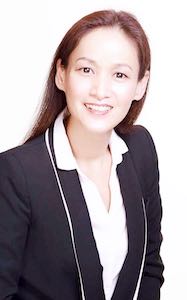 Cynthia is a Voice Coach, Speaker and Best-Selling Author. She has helped Senior Executives from MNCs and Government bodies with their voice and speeches to speak with impact and conviction, engages and inspires people to embrace change and take action. Cynthia has worked with clients from 46 countries across 5 continents
Cynthia has been a professional speaker and coach for the past 17 years and her engagement spans 4 continents 16 countries. She has appeared in U.S.A Discover Your Talent Show, Singapore Radio Program 938Live 4 times, Hong Kong Radio 3, and Malaysia Business Radio Station BFM as a guest speaker on the subject of Voice.

Venue:
You'll receive the details once your registration is received.
Your seat will not be confirmed until full payment is received.
Early bird fees only apply if payment is RECEIVED by the early bird deadline.
Refunds will not be made after registration has been confirmed.
If a participant has to withdraw after confirmation, companies and individuals may transfer their registration to a substitute or the next available workshop date.
Full Voice Consulting reserves the right to make changes to the course schedule and venue if necessary due to unforeseen circumstances.