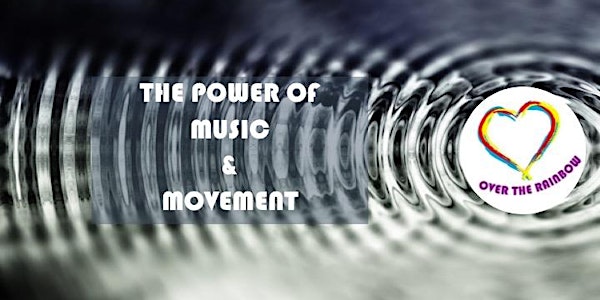 DJ, Music and Movement (the Power of)
Take the opportunity to understand how our body connects with music for self-expression and witness the healing properties in both.
About this event
OTR You.th Matters Mental Wellness Festival 2020
Workshop #3 - DJ, Music and Movement
Music, dance, movement - they are essential mechanisms and mediums of human expression and connection. Participants will get an opportunity to understand the connection of music to body in a safe environment, and explore the power of music and movement as self-expression and for healing!
The power of music in shifting and feeling emotions, how it can synthesise different cultures/beliefs/religions into a common language
Understand what a DJ does to harness music for control of energy
The healing properties of music (Sound Healing)- coupled with Movement, music draws out our inner worlds more and embodiment is a form of healing
Understand the fundamentals behind movement and why it works
What you will need for the workshop (in the comfort of your home):
Space for Movement
Be ready for the Music that will vibrate your way ...
See you there!
About the Facilitators:
Sek Sheng a.k.a 'Dr Foo' (DJ, Music) - An avid meditator and yogi (to-be), Sek Sheng completed courses on Vipassana/Buddhist meditation and Satyananda Yoga. Also known as 'Dr Foo' - the DJ who prescribes progressive electronic and world music with an intention towards deeper consciousness. He believes that every living being on this planet is interconnected in the universe, and sound and music can awaken that divine connection and oneness with all. Dr Foo's sounds interlace progressive, house & trance with ethnic / cross cultural elements ranging from nature sounds, flutes, tablas, handpans, Tibetan singing bowls to beautiful mantras.  
In addition to his underground club and bar gigs over 7 years, Dr Foo's most recent gigs include Yoga and Conscious/ Ecstatic Dance events where he plays a full spectrum of music that facilitates healing, meditation and energy release in participants, as well as setting light and fun vibes for outdoor and community based events. He is also integrating more live instrumentals into his sets, and believes in co-creation of the journey as a community.
Wan Ting (Movement) - Wan Ting holds a Master in Counselling Psychology. She uses a trauma-informed approach that incorporates existential therapy as a foundation while integrating somatic movement at the same time. One of her core purposes is to support others to be their authentic selves. She believes that everyone deserves to live purposeful and fulfilling lives and have meaningful and loving relationships.
She enjoys teaching and developing programs and has played various roles as a facilitator, teacher, mentor and instructor to different groups in various settings, and has worked with young children, teenagers, adults and older adults in her work.
-
~ Paying Forward. Playing A Part ~
Our mental wellness services and outreach programs are made possible by volunteers, contributors, sponsors, donors and supporters like yourself!
If you wish to make a monetary contribution to Wholetree Foundation- Over The Rainbow, you can do so via: https://give.asia/campaign/you_are_not_alone#
If you wish to volunteer your time, skills or partner with us, please email us.
We look forward to connecting with you!
With love and light,
Team OTR