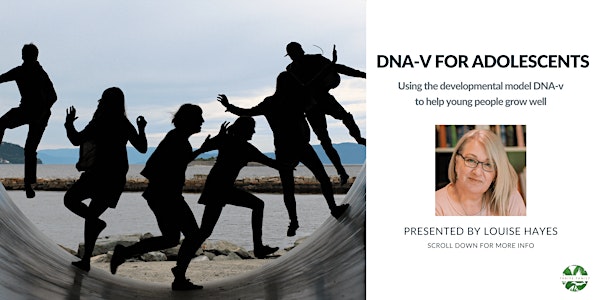 DNA-V for Adolescents
Using the developmental model DNA-v to help teens
Refund Policy
Contact the organiser to request a refund.
Eventbrite's fee is nonrefundable.
About this event
This 2-day workshop offers a unique opportunity to learn about a new developmental model of Acceptance and Commitment Therapy Training (ACT), the DNA-v model, from its founder Dr. Louise Hayes. The DNA-v model integrates ACT, positive psychology, evolution science, and behavioral science, making it a wholly Contextual Behavioral Science model based on growth and development. The three letters stand for Discoverer, Noticer, and Advisor respectively, and we could learn to be more skilled at each way of being to create a life with Value and Vitality (the V).
Dr. Louise Hayes will demonstrate how to use the new model to build your skills with young people in individual sessions, in group and classroom settings, and with the system of caregivers and helping professionals around them. The workshop is fun and creative. By the end of the two days, you will be more equipped with techniques that make your session go beyond talking and into being experiential with a young person.
Included in the price of the ticket is a copy of Louise Hayes book 'Your Life Your Way', a self-help guide written adolescents using the DNA-V framework. You will also get a free pack of value cards that are used with the DNA-V model. All proceeds for these cards will go to charity.
LEARNING OBJECTIVES
How to use DNA-v, the ACT and positive psychology model for young people individually and in group settings
Developmental considerations when using ACT techniques
ACT ways of talking collaboratively with young people and creating an experiential space for behavioural change
How to create your own ACT exercises for young people using readily available resources
How to help young people connect mindfully to their lives
TRAINING DETAILS
This is a two-day training.
Day 1: Thursday 20 October 2022, 9AM - 4PM SGT (GMT +08)
Day 2: Friday 21 October 2022, 9AM - 4PM SGT (GMT +08)
Online via Zoom *note: training will be recorded and shared with participants for 3 months.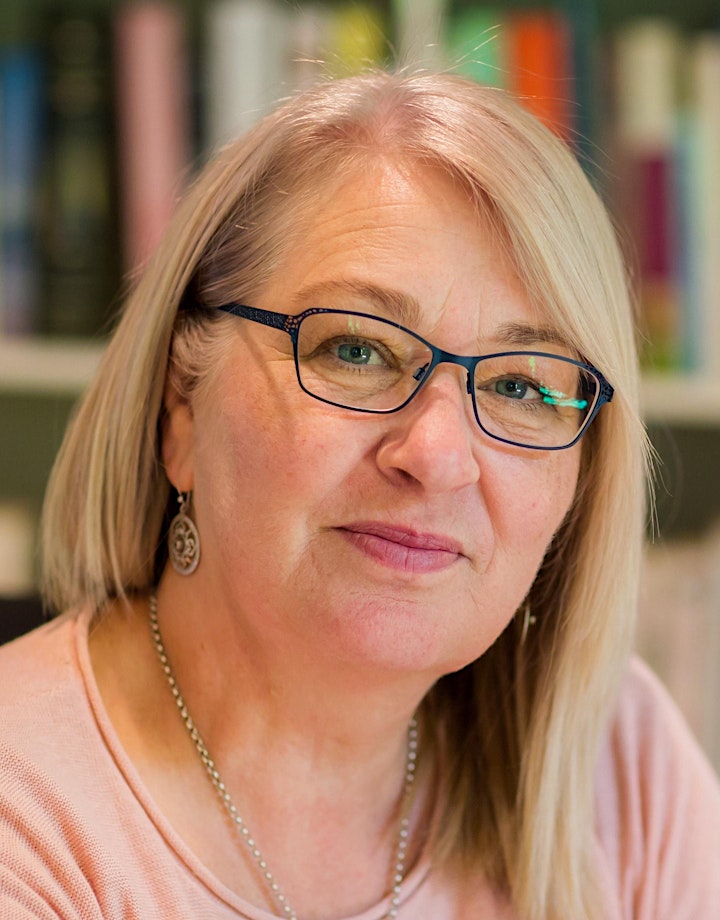 ABOUT TRAINER: Louise Hayes
Dr Louise Hayes is a clinical psychologist, author, and international speaker. She is the Past President of ACBS, and a peer reviewed Acceptance and Commitment Therapy/Training (ACT) trainer. Together with Joseph Ciarrochi she developed DNA-v, which is a developmental model of acceptance and commitment therapy. She is the co-author of the best-selling book, Get Out of Your Mind and into your Life for Teenagers: A Guide to Living an Extraordinary Life; and the practitioner book, The Thriving Adolescent: Using Acceptance and Commitment Therapy and Positive Psychology to Help Teens Manage Emotions, Achieve Goals, and Build Connection, and Your Life Your Way released in 2020. In 2022 she will release a new book using DNA-V with adults, What Makes You Stronger. Louise is also an active clinician, working with adult and adolescents in private practice. She was a Senior Fellow with The University of Melbourne and Orygen, The National Centre of Excellence in Youth Mental Health. Louise is an active community member, taking mental health professionals into the Himalaya to develop their mindfulness skills and raise funds for poor children in remote Nepal. For more information on Louise go to – www.louishayes.com.au or www.dnav.international.