Description
Do you want to get paid for doing what you love?
Introducing...HotX.io, a community project.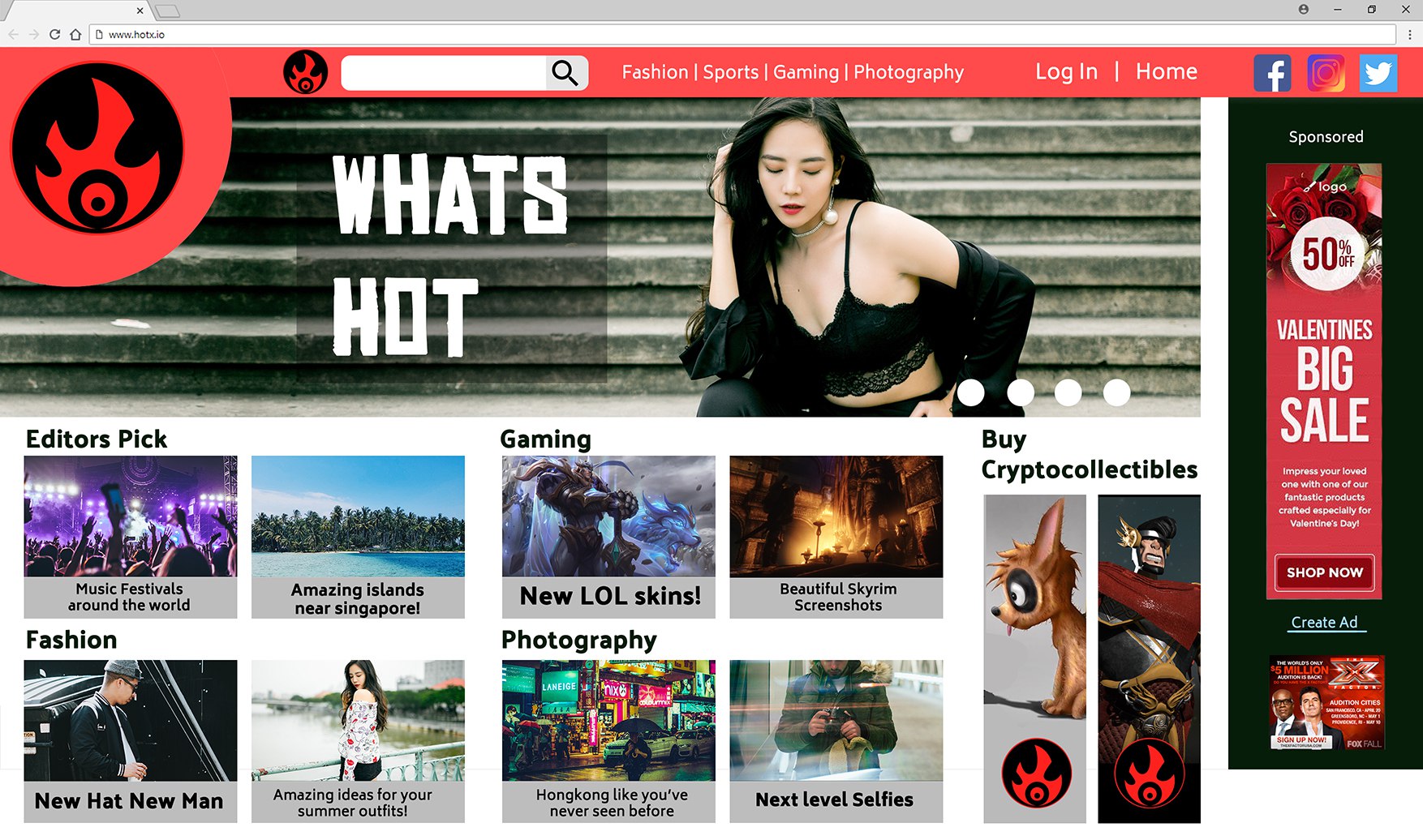 Our artist's mock-up of Hotx.io!
Are you Asia's next big influencer, or do you have a knack for creating viral content?
HotX.io is a platform on blockchain which promotes content that is "hot" and trending. We reward creators of viral and trending content. You may conceptualize HotX.io as your Wordpress on blockchain.
Some examples of the niches we are focusing on are: celebrity, fashion, beauty, sports, gaming, funny, food, music and hallyu, just to name a few.
On the HotX.io platform we will use HotCoin as our platform currency. We intend for HotCoin to be the common currency of a whole ecosystem comprising like-minded people who get to meet, talk and interact with one another about what they love.
Curious, excited and interested in finding out more? We warmly invite you to our HotX.io knowledge-sharing session to find out about how you can be part of this ecosystem!
----
Here are the details:
Date: 16th August 2018, Thursday
Time: 7pm to 9pm (Please eat your dinner first-- Registration starts at 6.45pm)
Location: 1 North Bridge Road, High Street Centre, #07-05.
---
Remember to RSVP and we will see you there!
P.S. A $2 nominal sum is charged to each participant because we are using after-work hours to contribute to this community project. In return, we will be giving each paying attendee 800 HotCoins during the session. Please only RSVP if you are very likely to attend. No refunds will be entertained.