Description
Ever wish to quit the rat race and start your own profitable internet mobile business ??? You are at the right place ! Capitalize on our mobile apps business that is capable of generating millions of revenue.
We start by giving you FREE hands on Facebook Marketing Training.
This is absolute home based mobile business for everyone. In today's internet business, competition is getting really tough and it's not easy to succeed by doing it ALONE !
Though our intensive training, we will have our new business partners to be trained to run their own mobile business together with us by just spending 2 to 3 hours a day !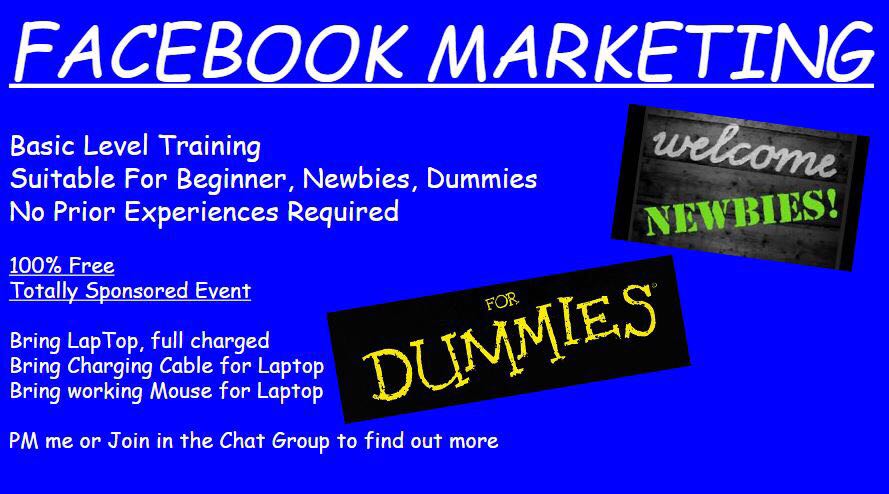 REGISTER NOW TO RESERVE A FREE SEAT.
Do come 10minutes earlier to Grab a Good seat!
See you at the training