Description
Come! Join This Charity and Support the Kids for a Good Cause!

You DONATE to a CAUSE,
We TEACH You a COURSE!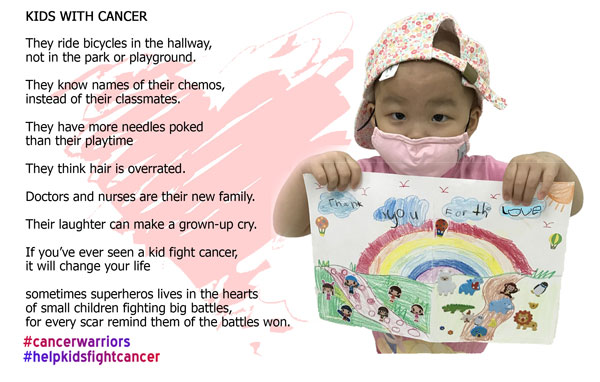 It has NEVER been done before,
grab this good opportunity to learn FOREX
while giving back to the charity
.... all at a donation of $300
Enjoy a full FOREX course (1 proprietary strategy included) from JF Lennon
when you donate $300 to "ARC Children's Centre Co Ltd" to children with cancer.
Your donation will make a positive impact and change for children with cancer.

At the same time, you benefit from the knowledge and skill of FOREX Trading!

This course is handled by trained professionals who have had their hands on trading with more than 12 years of expertise. The course is especially beneficial for beginners, as well as experienced traders aimed to bring out the best of wealth for each individual.
Attendees will have firsthand experience on trading in the exciting FOREX market using MetaTrader4 platform, a widely used trading platform.
This course is for people who are new to Forex or have little experience in trading.
Date: 19th May 2018, Saturday
Time: 9:00am to 6:00pm
Venue: Central Singapore (To be announced)
Donation: $300.00
NOTE: Donations are eligible for IRAS tax deduction of 2.5 times the donated amount. All individuals are required to provide their NRIC for eligibility and tax deduction will be automatically included in your IRAS tax assessment.

JOIN US TO HELP THESE KIDS (For A GOOD CAUSE) and We will TEACH You A FOREX Course FREE!
Register your details and we will contact you.
This offer is only open for registration until 15th May (Tuesday).

YOUR PARTICIPATION WILL PUT A SMILE ON THEIR FACES!
THANK YOU FOR YOUR GENEROSITY!
COURSE4ACAUSE is a charity initiated by JF Lennon to give hope to children with cancer