Location
SCWO @ Waterloo Street (Training Room 5)
96 Waterloo St
Singapore, 187967
Singapore
Description
Do you think you are fated to be single?
Do you want to find out what's the REAL reason you are single? It's probably not what you think....
Have you ever wondered how your life will look like if you are with your true love?
So... if you want to figure out what's keeping you single, come join me in this 2 hours mini LOVE workshop: Done With Being Single Series where I'll share you with secrets you must know to meet the love of your life!
We're gong to cover a TON of information during this 2 hour jam packed event, and one of main things we're going to talk about is how to stop the cycle of blaming yourself and trying to be someone else to attract the RIGHT man to love you.
If you don't know what you don't know, you'll continue to date men with different faces but still end up hurt and heart broken.
Are you done with being single and attracting the WRONG kind of men?
Then this mini workshop series is for you to learn how to attract an amazing man (who wants you)... without trying too hard and looking desperate.
What this is NOT about. This workshop not about:
how to act or speak a certain way to get a man who wants you.

how to be someone you are not.

that all you need is love to be happy.

that there's something wrong with you.

that's its your fault that the men dumped you.

that you're fated to be single.
This is a high content, high value, no fluff information that will help you change the course of your love life.
Topic: Fated to be single? Find out what's the REAL reason you are single... it's probably not what you think.
What are you going to discover in this 2 hours:
~ The #1 thing that 80% of the women in the dating pool are doing wrong.
~ Uncover your specific and biggest love blocks.
~ Understand where your road blocks come from.
~ Plan your next action steps to fully dissolve your love patterns.
Date: 27th March 2013 (Wednesday)
** Registration starts at 6.30pm
Address: 96 Waterloo St, Singapore 187967 (Training Room 5)
Includes drinks and refreshments

Handouts

Goodie bag - worth $30
BONUS!

eBook: 6 Golden Rules of Online Dating (6 Essential Rules to Finding The Perfect Date Online) - worth $27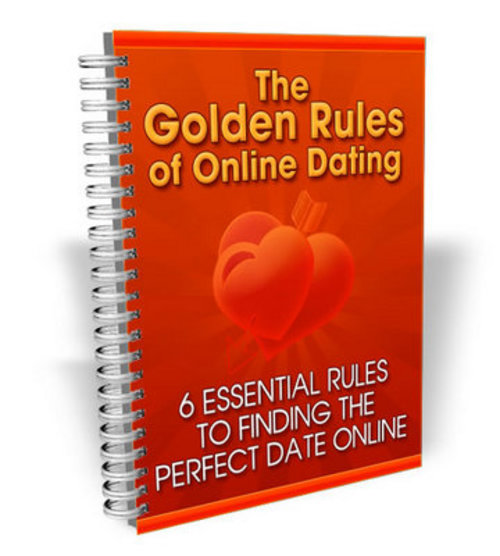 Not available for sale or anywhere on the website. Only for participants attending this mini workshop.
Limited to only 15 pax so register early to avoid being put on the waiting list.