Description
We Welcome you again for your next Cruise experience in 2019!
Your Dream Vacation + Dance Cruise Party: ALL in ONE price!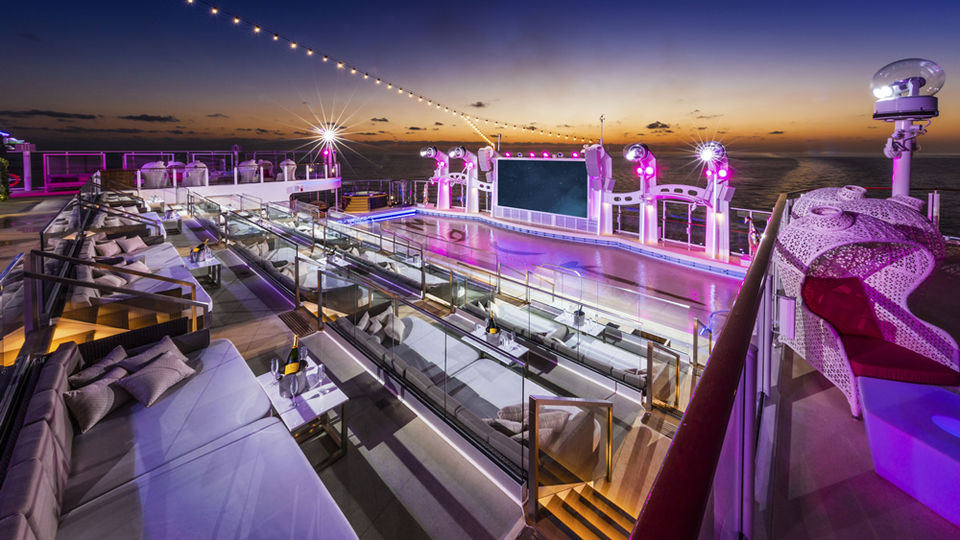 Cruise party this year is held in Guangzhou, China from 13 - 15 Dec 2019.
What's next?
★ Choose your passes
★ Let your close friends knows you are booked for DWF Cruise Party
★ Check your visa requirement for China
★ Pre Party in Guangzhou: 12 Dec, Thursday
★ Cruise Party: 13 & 14 Dec (2 nights on cruise)
★ Return Guangzhou: 15 Dec, Sunday
BOARDING 登船Cruise: 云顶梦世界梦巡游 | World Dream Cruise
CHECK IN: 13/Dec/19 - 10AM • Gate Closed: 13/Dec/19 - 1120AM
PIER: Guangzhou Port Nansha Phase III Container Terminal南沙集装箱三期码头
ADDRESS: Longxue Avenue South,Nansha,Guangzhou广州市南沙区龙穴大道南
Sailing:广州 - 海洋 - 广州 | Guangzhou - High Seas - Guangzhou
Guests are responsible for identifying and obtaining all required travel documents before departure. It is non-refundable if denied by failure presenting accurate required travel documents.
DEPARTURE DATE & TIME: Guangzhou Port Nansha Phase III Container Terminal南沙集装箱三期码头 13/Dec/2019 - 1000 AM
ARRIVAL DATE & TIME: Guangzhou Port Nansha Phase III Container Terminal南沙集装箱三期码头 15/Dec/2019-1830 PM
Email at team@salsacruiseparty.com | Whatsapp or wechat +65 8318 4247
★★ www.SalsaCruiseParty.com★★ Official Facebook Group ★★
---
What is special about cruise party? It is an amazing opportunity to combine your love of dancing with your dream getaway vacation with families & friends & ofcourse meeting new friends!!!
Keep up with the laughs, dancing and good music all night with friends, family & artists onboard.
Cruise lovers will enjoy hours of dancing & partying, all while experiencing the multitude of other amenities the ship has to offer



All payments are Non refundable, you may trasnfer to friend if you are unable to make it. Charges may apply for change of name
To Stay Tune
* RSVP on Facebook
* Like DWF
DWF promises a splendid memory!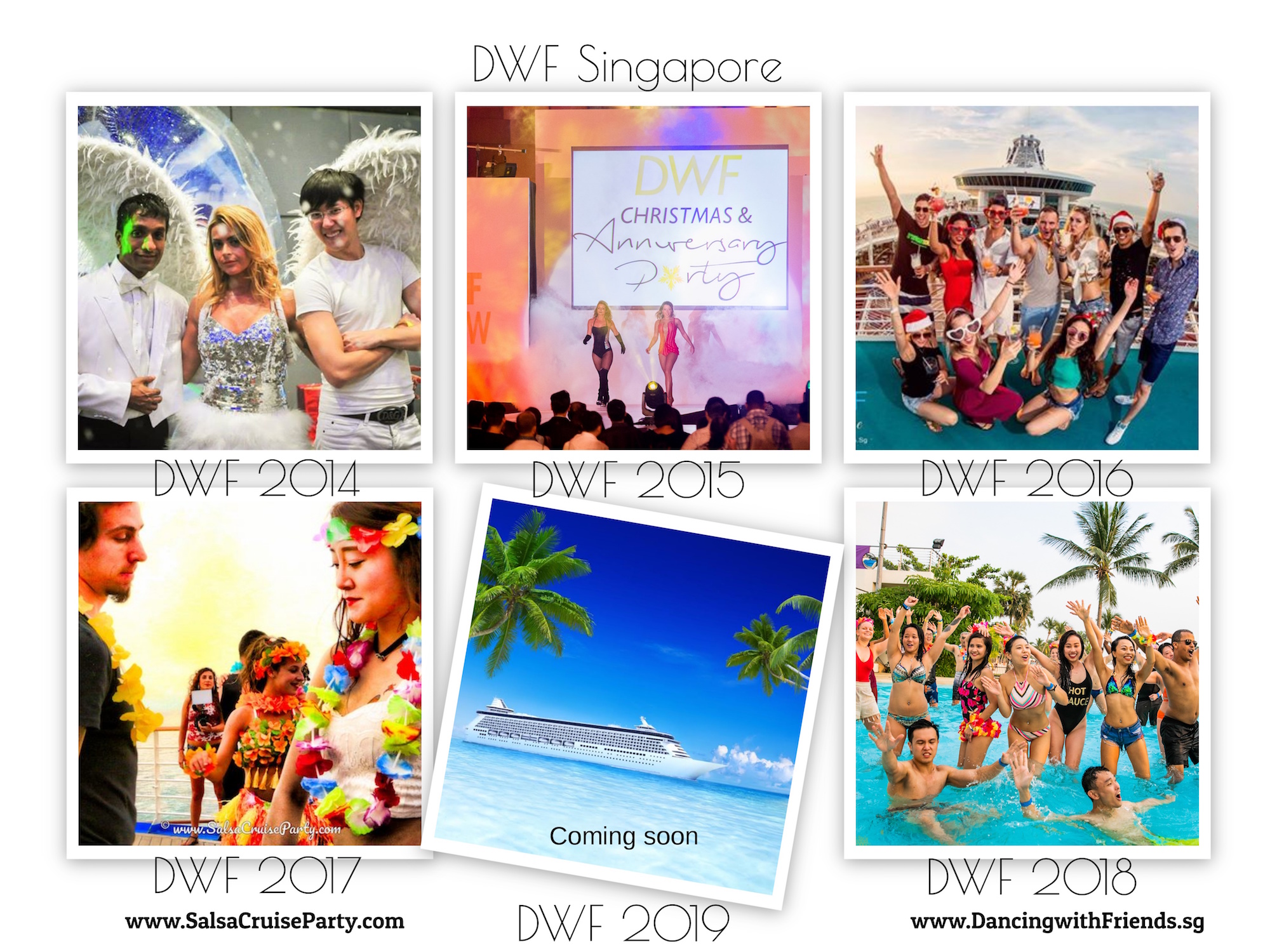 Organiser of DWF Cruise Party 2019 in Guangzhou, China
Located in heart of Singapore & just two minutes away from City Hall MRT Station, Dancing With Friends is extremely accessible and easy to locate. The studio is decorated with an open-concept design, with steel gray curtains opening up to a solid hardwood floor. Mirrors line the wall, and as you cast your gaze upwards, you'll find yourself taking in the glittering crystal chandeliers that adorn the ceiling
Dancing With Friends is where you will experience "Fastest Way To Get Your SALSA FIX!". Classes include Salsa, Bachata, Performance Training, Fitness & various Dance Classes. 
The studio also regularly organizes dance parties and events, such as DWF Annual Party in December each year.
DWF runs 2 studios and is a well known venue for hosting private events, parties or for dance rehearsal or trainings.
Shore, instructor and owner of the studio, aims to empower students through his unique style of teaching and create a place of love, dance and healthy lifestyle.
Pop by for a visit to learn more about salsa or any of the other dances, or visit the following links for more information:
DANCE @ www.DancingwithFriends.sg  |  PARTY @ www.SalsaCruiseParty.com
DancingwithFriendssg@gmail.com | +65 8318 4247