Dzogchen Teaching Retreat - Nyingthig of Odser Chenma by Chogyal Namkhai Norbu Dzogchen Master

Friday, 11 September 2015 at 13:00
Event Details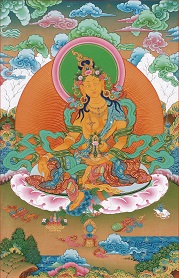 A rare transmission of the heart essence of Ödser Chenma
 "she who possesses the rays of light" - which is the name of dakini Maritse, according to the secret family lineage of Chögyal Namkhai Norbu. Based on Dzogchen, this Phende teaching brings to practitioners both Phen, the provisional benefit of wealth, protection and desire, and De, the supreme benefit of total realization.
                           Useful Information for retreat participants
In accordance to Rinpoche's Principle of Generosity, participation fee in this retreat is your offering, in the form of donation or sponsorship, an amount that corresponds to your appreciation of the value of Rinpoche's teachings. 
1. Are there Name Tag requirements to enter the retreat? 
You are required to bring along your Eventbrite's email confirmation to the reception between 8.30 - 9.30am for your name tag and retreat pack. Admission is first come first served with registration only, as there are only 200 seats. Please do not reserve seats for days that you are unable to come. Name Tag must be worn at all times.
2. Updated Programme of retreat as at 7 September 2015 : (Subject to Changes )
Time

Day 1

Fri 11 September

Day 2

Sat  12 September

Day 3

Sun 13 September

8.00 am

 

Yantra Yoga Introductory

 

Yantra Yoga Introductory

9.30 am

 

Be seated please

Be seated please

9.45 am

 

Arrival of Rinpoche

Arrival of Rinpoche

10.00 – 12.00 noon

 

Session 2 Teaching

Session 4

12.30 – 1.30 pm

 

Lunch Break
(Not provided)

Lunch Break
(Not provided)

1.30 – 2.45 pm

Registration starts

*Subsequent days' registration starts at

9 am in the morning

Explanations by Authorised Base Teacher, Dr Cheh Goh

Explanations by Authorised Base Teacher, Dr Cheh Goh

3.00 – 3.30 pm

Retreat Highlights

Tea Break

Tea Break

3.45 pm

Arrival of Rinpoche

Arrival of Rinpoche

Arrival of Rinpoche

4.00 – 6.00 pm

Session 1 Teaching

Session 3 Teaching

Session 5 & Ganapuja

7.00 – 9.30 pm

Tibetan Song & Dance

Om A Hum Vajra Dance

Tibetan Song & Dance

10.00 pm

End of Day 1

End of Day 2

Retreat Ends
*Om A Hum Vajra Dance : During retreat, participation in Vajra Dance is free and all participants are invited to learn Om A Hum vajra dance. Authorised foreign teachers will be instructing. Kindly bring a pair of socks to dance on mandala.  
** Six Liberations Vajra Dance Course : Registration open now. Hotline 8399 3398 or thiglegzg@gmail.com

* 1 hour Yantra Yoga : For beginners. Please enquire for beginners course at Hotline 83993398 
Additional Tibetan Songs and Dance Program with Rinpoche
7 pm - 9 pm : 10th September at Auditorium Ngee Ann Kongsi, Teochew Building, 97 Tank Road, Singapore 238066
8.30pm - 10 pm : 14th September at Lorong 29 Geylang Ground Floor Hui Ann Association Building, Singapore 388063
Download RICA App from https://www.eventbrite.sg/%20https:/play.google.com/store/apps/details?id=com.fortnum.rica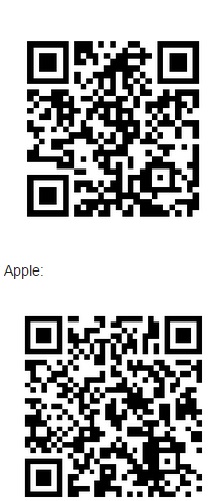 3. What languages will be used during teaching?
Rinpoche gives teachings and transmission in English.There will be simultaneous Chinese translation. 
4. What teaching related materials will be available for donation-purchase during retreat?
The retreat is organized in accordance with the principle of generosity. Teaching related materials are available for donation, namely the practice text, ganapuja offerings and images. 
Recognizing the value of the precious Teachings, you may offer donations with suggested items listed here :
S/N

Donation with purchase items

Available Quantity

Suggested Amount

Remarks

1

Retreat Practice Text

200

S$10

Necessary practice text

2

Ganapuja Food & Drink offerings per person

200

S$20

Necessary Practice with Rinpoche for purification and accumulation of merits

3

Butter Lamp Offerings

Small

Medium

Large

Lotus Electric Lamps

 

64

22

22

50

 

S$10

S$20

S$30

 

Symbol of Odser Chenma:

"She who possesses lights"

4

Flower Offerings

Small

Medium

Large  

 

30

20

10

 

S$10

S$20

S$30

 

Offering to the three jewels.

5

Odser Chenma Retreat Audio Recordings

200

S$12

To order and collect at centre (COD)

6

Odser Chenma Amulet

60

S$188

Specially blessed by Rinpoche in this occasion.

7

Photographs of

Rinpoche with A

Refuge Tree

Odser Chenma

Lineage

White A

 




A4 size




A5 size

Pocket size

 

 




S$ 10 each




S$5 each

 

Essential to help with visualisations and practice
5. Will there be childcare facilities?
If there are parents who wish to bring their young children with your own domestic helper to look after, please get in touch with us at least 1 week before the event, so that we can assess the possibility of arranging for a separate room. This is only possible if there are sufficient demands. Hotline 8399 3398 
6. What are my transport/parking options getting to the event?
You may park at UE Square, which is less than 100 metres from Teochew Building (Cashcard system).
Nearest MRT station is Dhoby Ghout MRT. Exit from Dhoby Ghaut MRT station and walk towards Singapore Shopping Centre (beside Park Mall Shopping Centre) diagonally on your right. Turn left at Singapore Shopping Centre and walk towards Haw Par Centre.
Teochew Building is along Clemenceau Road pass Haw Par Centre across the street beside Sacred Heart Cathedral. The walk will take about 5 minutes.
Buses available :
A : 64, 123, 139, 143
B : 64, 123, 139, 143
C : 32, 54, 139, 195
D : 32, 54, 139, 195
Handicapped Access :
Handicap access is located on the right of the building 
Handicap toilet facilities are available in the premises
Lifts to access all storeys
7. What can/can't I bring to the event?
Please bring your own drinking water, a bag for your footwear upon entering hall, cushion and shawl or jacket, in case you find the air conditioning cold. Please do not bring a large bag as space is limited. Do not bring food into the hall. 
8. Is there any follow-up after the event?
Yes. There will be follow up teachings after the retreat. Please fill up the post retreat feedback form to indicate your interest to participate in our programmes after retreat
(    ) Post Retreat Essential Guruyoga & Ganapuja Practices (Saturday evenings 4.30 pm - 6.30 pm)
(     ) Sunday morning collective practice of Odser Chenma at Dzogchen Community Singapore
(     ) Dzogchen Santi Maha Sangha Base Study Group (4 x 10 Thursday nights from 8 October)
(     ) Yantra Yoga 8 movements course (date/fee to be advised)
(     )  Vajra  Dance Om Ah Hum Course/Six Liberations Dance Course (date/fee to be advised)
(     )  Membership : Introductory with future access to Rinpoche's Webcast  teachings
9. I am a foreigner and I need help with finding closest accommodation to the retreat venue. Who can help me ?
Please email Paul Griffin at prg5002@gmail.com or Kym Ng at thiglegzg@gmail.com
Hotline : +65 8399 3398
10. Who do I contact for further information ?
You may contact the Retreat Manager, Ms Kym Ng at Hotline 8399 3398 or email at thiglegzg@gmail.com
Retreat Venue is kindly Sponsored by: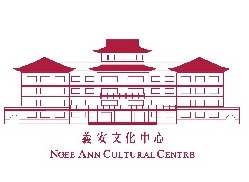 Do you have questions about Dzogchen Teaching Retreat - Nyingthig of Odser Chenma by Chogyal Namkhai Norbu Dzogchen Master?
Contact Suntzuinstitute.com
When & Where

97 Tank Road, Teochew Building. Singapore 238066

Ngee Ann Cultural Room, Ngee Ann Cultural Centre
Singapore

Friday, 11 September 2015 at 13:00
Add to my calendar
Organiser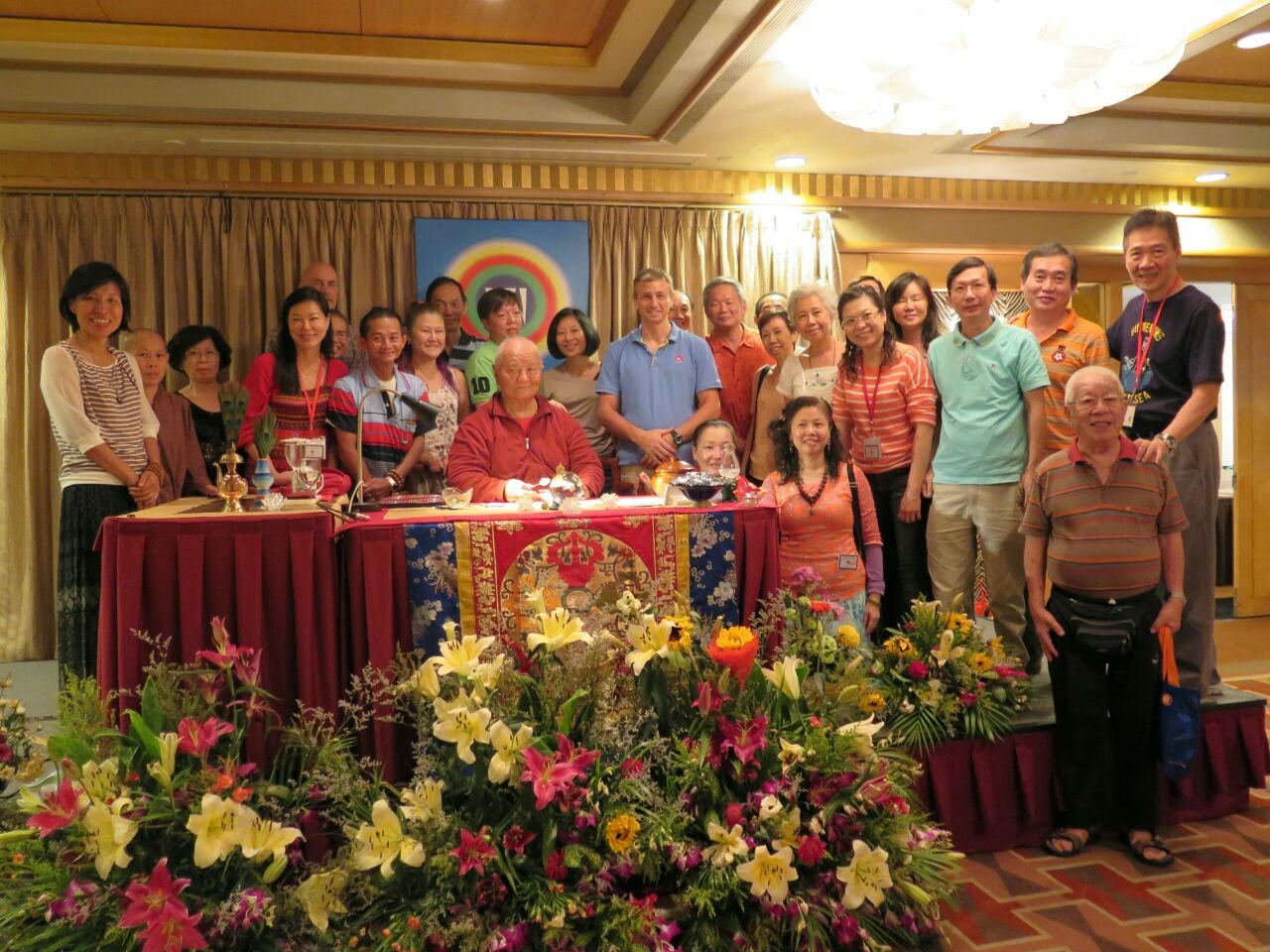 Dzogchen Community (Singapore) is a society formed by students of Chogyal Namkhai Norbu Rinpoche. The objective of the society is to enable interested students of Rinpoche to learn and practise the Dzogchen teachings together. We organize regular practice sessions, regular courses and short practice retreat over public holidays to help fellow practitioners to learn and deepen the understanding of this precious "self- liberation path".
Rinpoche has 8000 students over four continents worldwide. He travels all year round to each country's community. Many of the teachings given are available via webcasts when local conditions permit. To actively participate and practise his teachings, it is indispensable to receive his transmission via these teaching retreats or via Worldwide Transmission days three times a year.
Our Master Chögyal Namkhai Norbu, one of the foremost living Dzogchen masters, was born in Derge, eastern Tibet, in 1938. He was recognized as the reincarnation of the Dzogchen master Adzom Drugpa by Palyul Karma Yangsid and Shechen Rabjam, and as the mind reincarnation of the Dharmaraja of Bhutan by the 16th Gyalwa Karmapa. He received numerous Vajrayana and Dzogchen transmissions and teachings from important masters including his paternal uncle Togden Ugyen Tenzin (who manifested the rainbow body), his maternal uncle Khyentse Rinpoche Chökyi Wangchug, Drubwang Rinpoche Kunga Palden, Negyab Chogtrul Rinpoche, Drugse Gyurmed Dorje and Jamyang Khyentse Chökyi Lodrö.
Our Venue
Located at No 7 Lorong 29 Geylang, Hui Ann Association building, #03-07, we have collective practices regularly on most weekday evenings and on Saturdays & Sundays. Our collective practices include Guruyoga, Ganapuja, Dzogchen study and practice, Yantra Yoga, Vajra Dance, and many more.
For more information, please email thiglegzg@gmail.com or visit our website dzogchen.sg