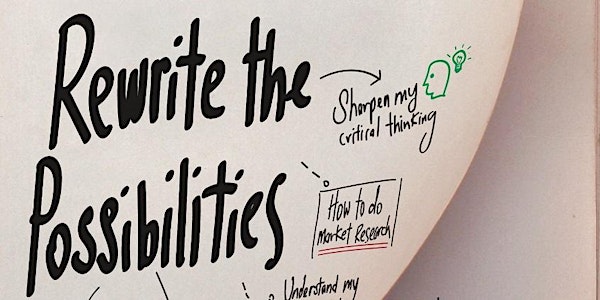 E-Commerce for Entrepreneurs | The LLiBrary Lunchtime Talk
Thinking of building an online business? Find out some of the concerns to take note of in eCommerce.
About this event

Important Notice
This programme is open to members of the National Library Board, Singapore. Please ensure you have your myLibrary username on hand before proceeding with the registration. If you do not have a myLibrary username, you can create one here: https://account.nlb.gov.sg/
About the Programme
Since the onset of COVID-19, the mode of selling products has changed drastically. Many jumped on board the bandwagon of selling digitally and leveraging on different platforms to reduce time to reach the market. This phenomenon is not unique to Singapore. It is common in our region. Even after the end of the pandemic, this trend is likely to be the norm.
"Is it just a matter of putting up my products online and start selling?" It depends on the scale of your business and the product that you are selling. Besides building an eCommerce website or leveraging on an eCommerce platform, there are many other considerations that one needs to note before embarking onto eCommerce. This programme gives you a quick glimpse of the different concerns you need to take note of before moving into the digital space. Building up the eCommerce might be just the easiest part.
About the Speaker 
Sunny Tan was enlisted into the Republic of Singapore Navy as a specialist in Electronic Warfare in 1996. He has held multiple appointments in Defense Science Organisation, Maritime Patrol Squadron and Naval Surface Warfare Center. He was awarded the Efficiency Medal (Military) in the National Day Awards 2014.
He joined ST Engineering in 2007 and led the pioneer team that implements the facial recognition system for MHA in 2009. In 2011, Sunny joined another company to run various regional programmes for Citibank and Apple. Sunny is one of the key drivers that spearhead the local development of a facial recognition platform that is in use by the SPF & ICA. In April 2018, Sunny Co-Founded Pseudoscops to provide customised software solutions and consultancy for SMEs.

Online Programme/Event Administrative Information
• This programme is conducted entirely online. You may access Zoom via the app or using a web browser
• Please ensure that you enter a valid email address as you will receive an email with the link to the online programme/event near the day of the programme/event
• The link of the programme should not be shared with others
• Do ensure you have a strong internet connection. Using your mobile data is not recommended
• The National Library Board, Singapore (NLB) reserves the right in its absolute discretion to disqualify or refuse admission to any registrant without any reason and notice.