Earn $550K in 2H 2019 with 5-STEP Powerful Closing System (ENCORE SESSION)
About this Event
Calling all Non-ERA Salespersons and Co-Broke Friends of ERA!!!
This is the ENCORE SESSION of one of the most powerful impartation of secrets to earn $550K Production within half a year; the first session was fully booked out (TWO FULL AUDITORIUMS) within 24 hours!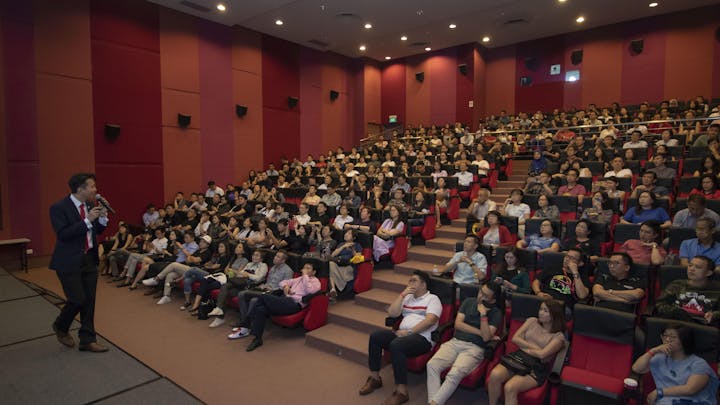 Grooming Millionaire Achievers since 1982, we have a proven success formula to help you. Every year, many ERA salespersons have achieved this and we want to share it and help you succeed in light of the global uncertainties.
Hear from Top Award-Winning Leader Mr Ryner Koh, #1 ERA 2018 Top Executive Group Division Director, who will be sharing on how you can "Earn $550K in 2H 2019 with 5-STEP Powerful Closing System".
Ryner has the most Current Successful Formula In The Market right now. Not only he has been there, he has also groomed many millionaire producers directly under his wings.
He will be sharing selflessly on:
• Master the 5-STEP 'PCS' Formula
• Experience a MAJOR difference in 2H2019
• Rise to your FULLEST POTENTIAL
• See EXPONENTIAL GROWTH in your Sales Income
• Achieve your $550K BREAKTHROUGH
Keen to learn all of the above and explore a personal breakthrough in your real estate career?
Details:
Date: 16 September 2019 (Monday)
Time: 3:00pm to 5:30pm
Venue: Auditorium @ ERA APAC Centre
SEATS WILL BE RUNNING OUT FAST, REGISTER NOW!