Description
Hi, I am James, I used to attend course after course to learn how to make money online.
I have completed many classes and intensive courses on Internet Marketing, Affiliate Marketing, SEO, Options Trading, Forex Trading and even did different product MLMs or Direct Sales.
However, the fact is, full implementation of training or business always seems to be a challenge as there are a lot of back end things to be done and often leading to extra cost or investments. Even getting people to buy may be one of the biggest hurdles.
Well, long story short, I came across a system that finally I started making money online even on the first day.
Here are some of the recent trades and returns from 5th to the 9th December while in London.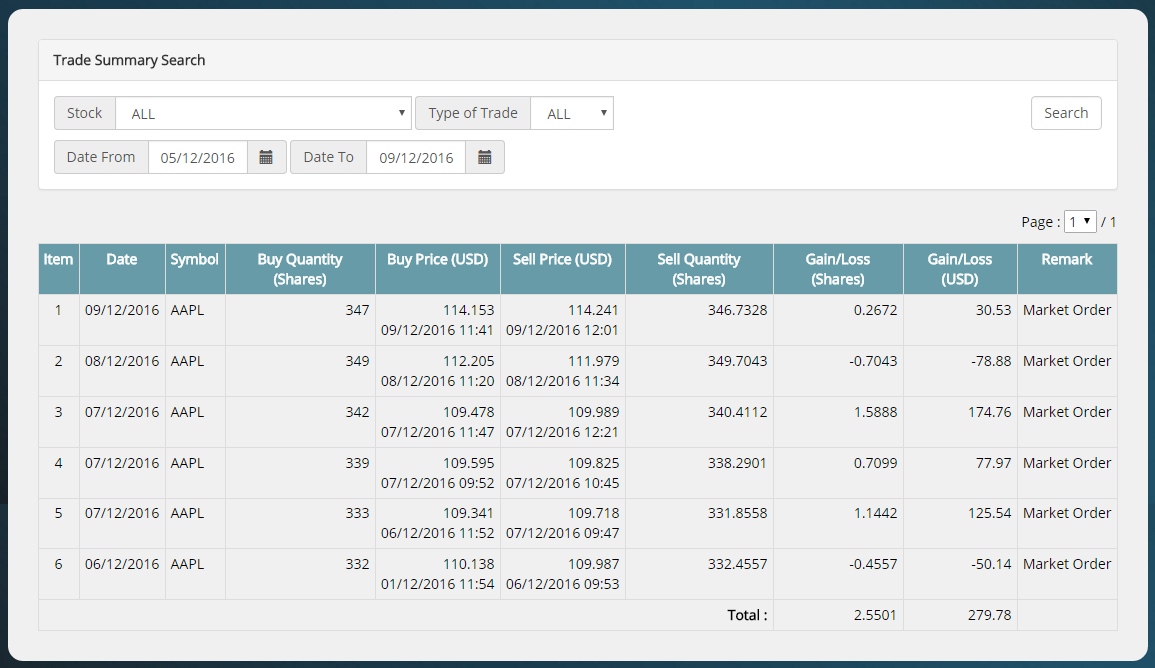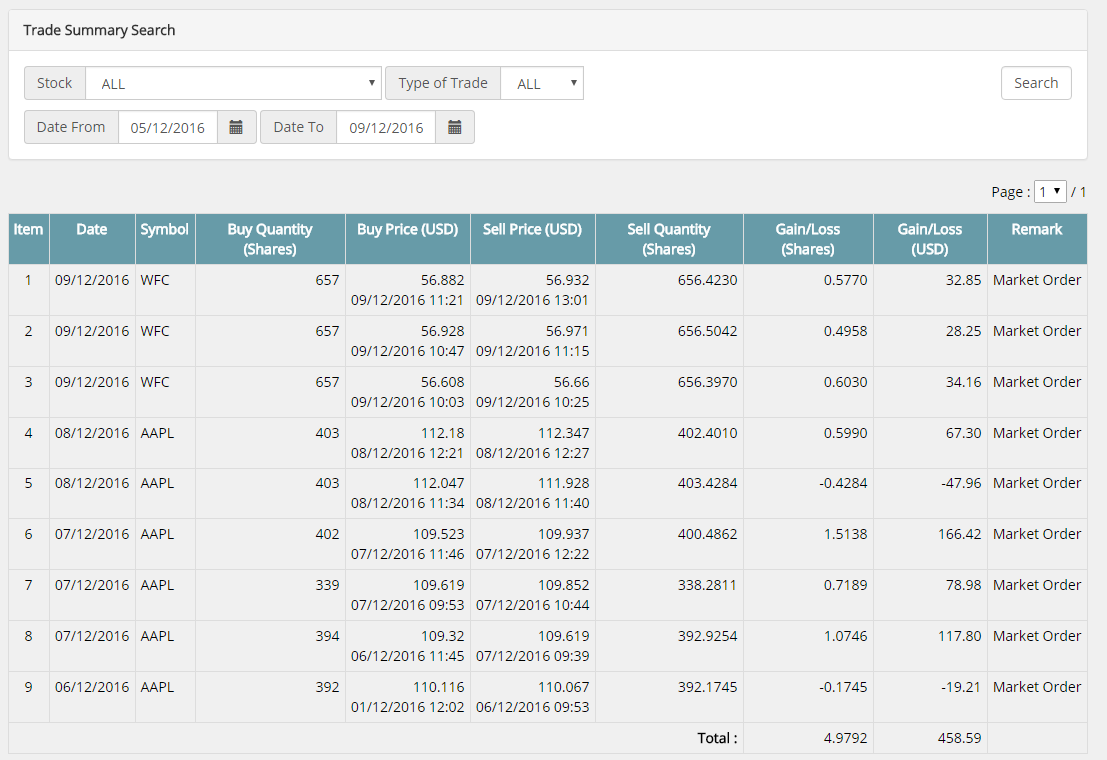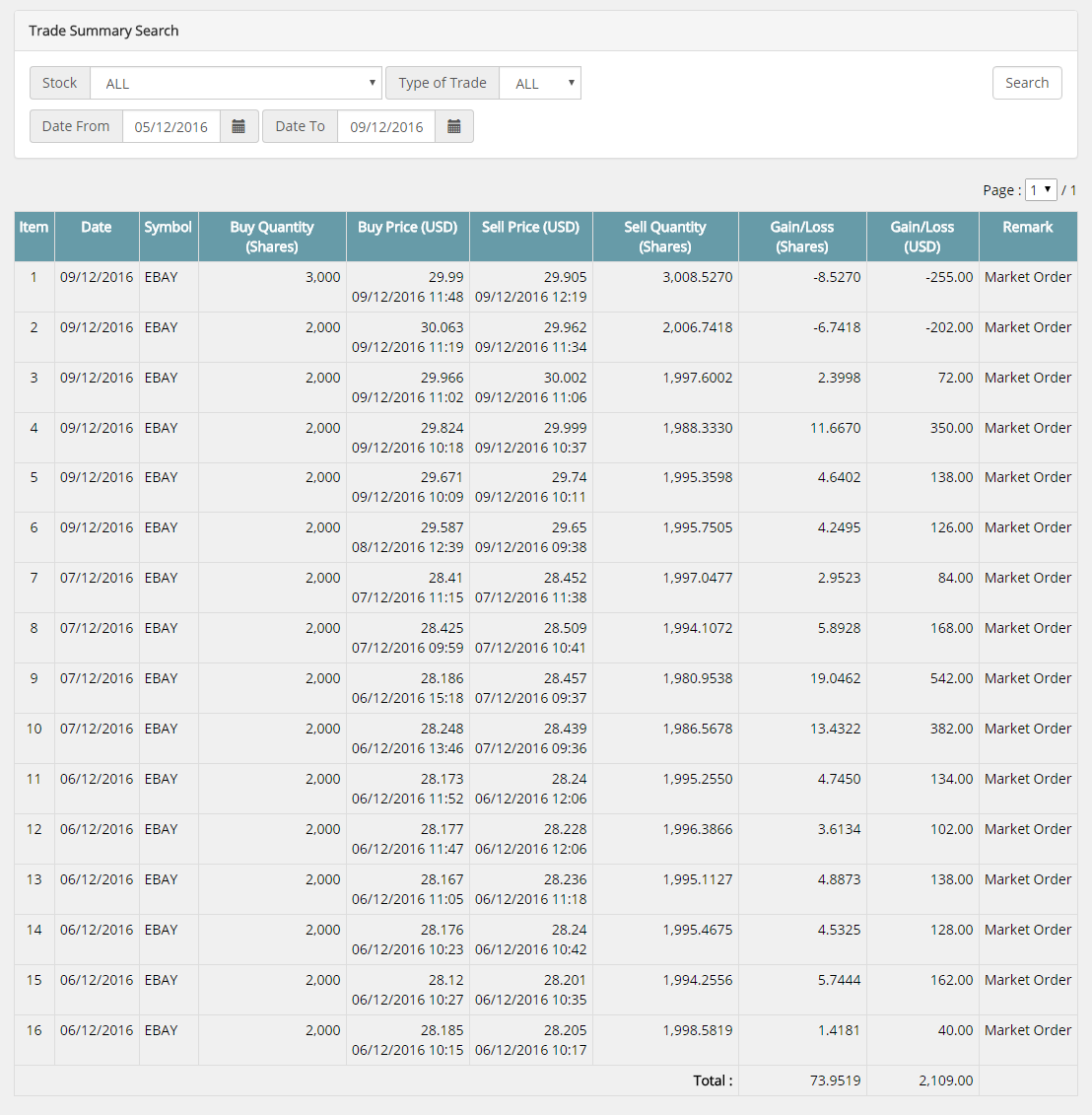 Almost $3K while on Holiday!
This Is Not A Get Rich Quick Solution
In all investment or trading, there are no guarantees. As you can see, there are losses, yet it is kept to a minimum so that profits out weigh loss.
There are days I avoided the market and sometimes is just admitting that I made a wrong call and cutting loss.
No Course Fees, No Joining Fees, Just Reap Returns From Your Investments.
If you are tired of spending money on courses and always wonder when will you even recover your course fees. This is something you will appreciate.
If you are seriously looking to build another source of income or even start making money online, This is for you.
If you are looking to learn how to trade profitably, trust me, start with this. Many of us who has got burnt before on other programs are amazed how this is made so easy for a newbie to start.
If you are not making enough money to pay all your monthly bills from your other part time ventures, let's get those bills settled and plan for your holidays.
If you hate to disturb your relatives and friends and beg for support or just hate talking to people to sell them something. I got Great News for you! You can be totally self reliance.
If you realised that you do not want to waste anymore time finding the next possible real money making opportunity.
This is definitely for you. Claim back your financial right!
Because it Works from Day 1!
Come discover how to Earn before Learning and then Grow your wealth Portfolio and meet the community who will support growing your Wealth!
By strict invitation only
Pre-registration is required.
Walk-ins registration will be turned away.
(Exact Unit will be released to registered Participants)
The last turn out was a full house, question is will you be there next?