About this Event
We belong to a beautiful part of earth. In our current fast-paced society, a lot of our thoughts, emotions and actions are not in harmony and against the law of nature. These imbalances cause unhappiness in life and unsustainable ecosystems on earth.
In this monthly session,
we will connect with Earth element and you will:
- learn the different laws of nature
- remember who you are and your role here
- rebalance and align your frequency and electromagnetic field to sync with earth in order to bring harmony and balance so we can flow better in life
- embrace the power of change to create a better version of life and you
Earth Element Meditation
With Hui Lee
Saturday, 23 Nov 2019
6.00pm – 7.30pm @ SGD33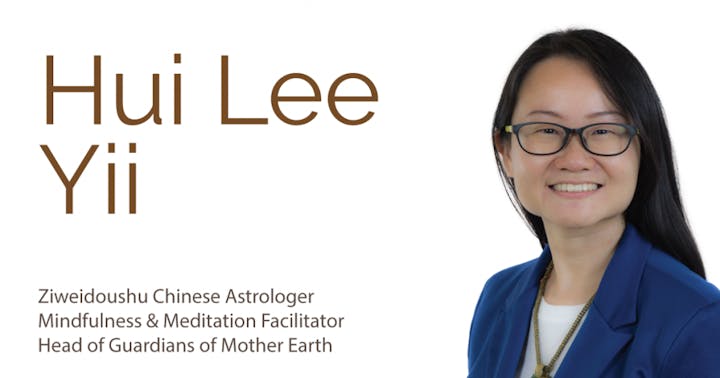 Hui Lee is a Director and Practitioner of The Golden Space. She believes life is an adventure. In each moment, we have a chance to make a decision: to create an experience in our life. These experiences make each of us unique and that uniqueness is what makes everyone beautiful. Hui Lee is passionate in sharing with others what is the stored potential of their life and how they can create a life that is fulfilling and happy. She is also an outdoor adventurer who is currently leading the Guardians of Mother Earth Singapore team to create awareness of loving mother nature.
Learn more about Hui Lee here.