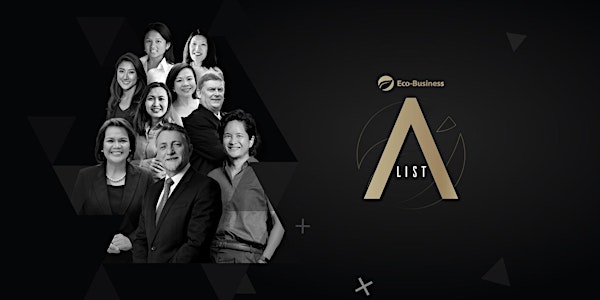 Eco-Business A-List 2020
This event is organised by Eco-Business, in partnership with S&P Global Trucost and City Developments Ltd.
About this event
The time has come to reveal the Eco-Business A-List for 2020, presented in partnership with Trucost, part of S&P Global — amid a challenging year that has tested the mettle of sustainability officers as the world grapples with the Covid-19 pandemic.
We are also excited to announce a new category to highlight emerging talent on the sustainability scene. The Eco-Business Youth A-List — presented in partnership with City Developments Ltd — will recognise Asia Pacific's most effective sustainability practitioners aged 30 or under, selected from the worlds of business, government and civic society.
Winners were selected by a panel of judges comprising the Eco-Business editorial team, advisory board and industry experts.
Who are they, and what have they achieved for sustainable development in the past year?
Join us on 11 December, 3pm (GMT+8) as we unveil our winners.
View the full agenda here.