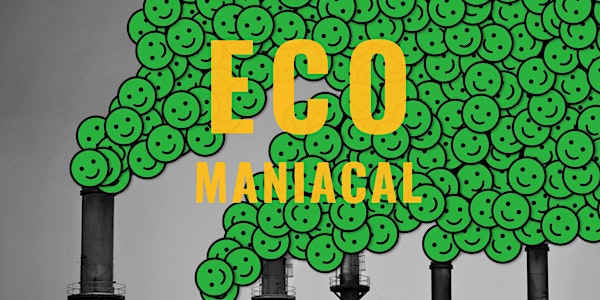 Eco-Maniacal: Zero to Hero Guide to Responsible Everyday Living in SG
Learn how to eat, buy, troll, and learn better.
When and where
Location
Crane 46 Kim Yam Road 01-06 Herencia Singapore, 239351 Singapore
Refund Policy
Contact the organiser to request a refund.
Eventbrite's fee is nonrefundable.
About this event
This workshop is for those who are ready to take full responsibility as an Earthling and to take their power back in the world by making small changes. If you answer yes to any of the following questions, this will be beneficial.
Do you want to live a non-toxic lifestyle, but are overwhelmed by information and choices? I will be sharing cheap, easy, and practical solutions.
Do you want to lower your carbon footprint, but do not have hours to spend researching the best way forward? I have done a lot of research and have been living this lifestyle since 2007, I can help.
Are you concerned about our future existence on Earth and want to take actionable steps? I will be sharing easy, small changes with you that will actually make a big difference.
Do you find yourself dabbling in sustainability and would do more if you just knew what to do? Not many people have the time or energy or budget to research and try the best options, a couple of my friends and I have, so you don't have to.
I will be covering:
Favourite organic grocers (for herbivores, carnivores, and omnivores)
Favourite veg and vegan restaurants
Favourite cafes with responsibly sourced beans
Favourite instagram, youtube, podcasts and blogs to follow
Intro to concepts that I live by to reduce my footprint (i.e. the weird shit that I do. Water fasting to reduce amount of food consumed. Solar water. Mushrooms. Superfoods.)
Favourite products for household
We have all heard the whispers of our impending doom. I am not here to highlight them, I am here to share actionable, practical changes. By sharing these solutions, you will subtly learn about all the problems that we face as a species but it won't feel like the end of the world, it will make you feel "empowerful". There are many ways to approach living a responsible lifestyle. I have slowly transitioned since 2007, and these are just the best switches I made from experience and going out of my way to test things.
11-12pm
1105-1135pm - Presentation
1135-1150pm - Answer submitted questions
1150-12pm - Questions and Answers
12-1230pm - I will linger around for a while if anyone else has questions
$20 per person for Non Members
$10 for Crane Members (please purchase the correct ticket or you may not be able to participate in the event)
Includes:
coffee/tea
25% off in-person house audit
25% off future of online course for a deep dive into the problems and solutions for deeper understanding (SG$150 with discount)
This event takes place alongside Crane's Archifest21 workshops. For more information, visit wearecrane.com/happenings