Description
Attn: Parents With Children In Primary 4-6! Empower Your Child To Ace PSLE And Enter Your 1st Choice Secondary School!
Effective PSLE Preparation (EPP) Masterclass –
A Content-Heavy, Value-Added & PSLE-Centric Program

Specially Designed To Help Your Child Achieve A High T-Score (Minimal 20 Mark Improvement)

, And Allow You To "Cherry-Pick" Your Secondary School Of Choice!
Parents, you don't need me to tell you how important PSLE is.
This ONE EXAM will determine your child's path in further education and life.
That's why it's vital to start preparations NOW, even though it's the start of the year… for all students in P4, P5 or P6 (especially important).
It's never too early to start. There's only too late… accompanied by a lifetime of regrets.
So here's step 1 in your child's mission to conquer PSLE:
Sign up for our FREE EPP Masterclass (For Both Parent And Student) by PSLE Expert Jason Ng, because it's exactly what your child needs to reach PSLE peak performance!
No Matter How Well (Or Badly) Your Child Scored In Previous Exams, this masterclass will greatly enhance your child's "PSLE Prowess"!
Here's a fraction of what's in store for you and your child:
PSLE Mindset Mastery – Proven methods to counter bad habits like procrastination, last minute cramming, excessive gaming and mobile phone usage and many more. Once your child gains mastery over mindset, self-motivation to score top marks will come naturally.

[Math, Science And English Paper Insider Info] – Not to be missed! You'll discover the critical methods and strategies required to score well for these 3 subjects.

Your Roadmap To PSLE. A comprehensive, month-by-month guide on the exact steps your child needs to take for PSLE. (A copy of the roadmap will be given to all attendees at the masterclass). Here's a sneak preview:

A simple and scientific way to calculate PSLE T-Score. Most parents are not 100% sure how to calculate T-Score and confuse it with Aggregate Score. We'll reveal to you the key differences, and how your child can gain the best possible T-Score that'll exponentially increase chances of 1st choice secondary school placement.

"PSLE S.M.A.R.T.E.R Goal Setting Framework" – How to pin-point your child's "hidden" desires they don't usually tell parents, and leverage on its power to set ambitious but realistic goals for PSLE (many of our students don't just hit their goals, but exceed them!)

My very own "House Rules For Gadget Use" I implement on my 2 children, Faith and Caleb. Many students today are addicted to their phones, tablets and other smart devices. That's why I devised these house rules for my children.
**BONUS**
All parents who fill in the contact form below will be entitled to a FREE Membership (worth $199) to our PSLE HUB Portal, chock full of resources like advanced study strategies, step-by-step guides, video lessons and much, much more! Don't miss out!




About Jason Ng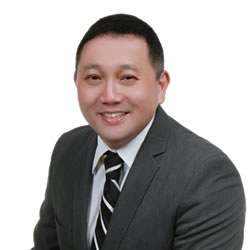 Jason is the founder of PSLE Hub and a highly sought after parenting coach with more than 10 years of experience. Jason has conducted trainings for parents, teachers and students on a wide range of topics including character education, maximising our children's potential, social and emotional learning for teenagers, multiple intelligences of children, anger management, transition to primary / secondary school life and work-life balance. He is the published author of "Net Alert! Helping Your Child Overcome Internet Addiction By Building Strong Relationships". Jason has been featured on The Straits Times, Channel 5, Channel 8, 938 Live, Capital 958, 883 FM, Channel News Asia and The New Paper.