EMBRACE WHO YOU ARE TO UNLOCK YOUR LEADERSHIP SUPERPOWERS
About this event
A recent study found that 64% of Introverts believe their organization doesn't fully harness the unique talents of introverts. (Quiet Leadership Institute. http://qli.quietrev.com/)
As we transition into a post COVID – 19 world, the workplace has also evolved, to one where a more adaptive and agile form of leadership is what's needed. Leaders need to understand and access their employees in a way that helps them embrace their authentic self and harness their strengths, to thrive and set them up, and the enterprise for success.
A 'one size fits all ' approach to Leadership will not do anymore.
Join us as we discuss what this means for Leaders, Introverts and also Millenials, moving forward :
 Our Key talking points:
1. The Economical, Social,  & Technological Trends that have shifted the role of the leader.
2. The Expectations & Challenges for Leaders & Leadership in a VUCA World.
3. The Most effective techniques to drive results as an Adaptive and Agile leader.
Guest Profile: Vivek Iyyani
VIVEK IYYANI is a Millennial Specialist and Keynote Speaker at Millennial Minds Pte Ltd. He is the Author of the book Empowering Millennials and Engaging Millennials and has spoken at organisations like the Brunei Government, booking.com, Singapore General Hospital, Johnson and Johnson, DELTA Airlines, and many more.
He has been featured by the National Population and Talent Division (NPTD) under the Prime Minister's Office (PMO) to feature in a video of #MySingaporeStory. He has also appeared on Channel NewsAsia twice as a guest on the Millennial topic and on local media such as Vasantham TV Channel and Oli 96.8FM Radio.
Vivek is known in his industry to speak at conferences on how to engage Millennials work at their peak potentials. His first book in the 3-book series, Engaging Millennials, is launching soon in all local bookstores in May.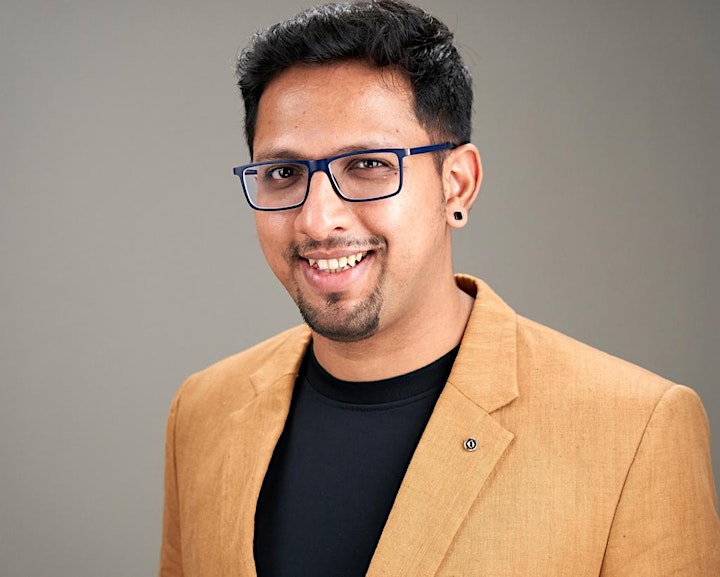 Hosted by Sudhir Nair.
Mr Sudhir Nair is a self professed, proud, practicing Introvert, who has spent the last 10 years, in his role as a Leadership Learning Consultant and Career Coach, help boost people's confidence, self - esteem and overall feeling of self worth, while also helping them maximise their time and personal effectiveness in their working and learning environment to develop and improve their transferable, for-life soft skills and competencies.