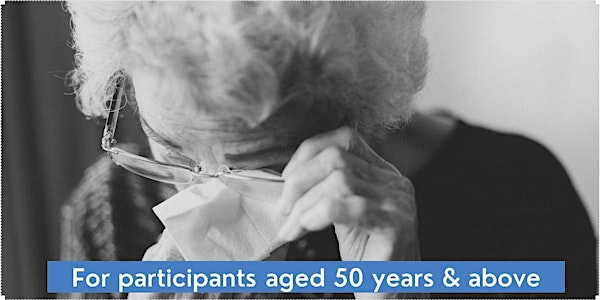 Emotion Regulation | Mind Your Head x TOYL
Take hold of your emotions for a healthier state of mind.
About this event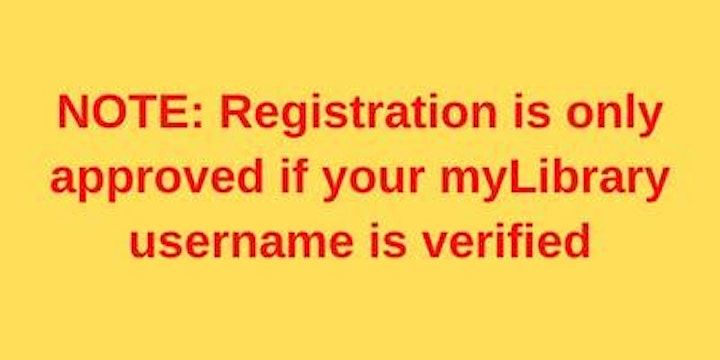 Important Notice 
This programme/event is open to members of the National Library Board, Singapore and those who are aged 50 years and above. Please ensure you have your myLibrary username on hand before proceeding with the registration. If you do not have a myLibrary username, you can create one here: https://account.nlb.gov.sg/. 
About the Programme 
Human emotion can be confusing at times, and we may not be able to properly identify and express them when we face something unfamiliar. We should not suppress our emotions, but instead try to better understand them so that we can process and come to terms with our feelings. Hear from our speakers as they share tips on how to manage our emotions for better mental and physical health.
Disclaimer: All content and advice shared during the programme are for informational purposes only. They are not intended to be a substitute for professional medical advice, diagnosis, or treatment.
About the speaker
With a strong passion to inspire hope in people, Ms Teo Seo Hoon embarked on her career as a community worker and has amassed more than 10 years of experience in this field. To further her expertise and ability to help others, Seo Hoon pursued her Master in Social Science (Psychotherapy and Counselling) and Specialist Diploma in Applied Drama and Psychology. She is currently with Care Corner Senior Services, where she supports the community in case management and conducts outreach events to increase awareness on mental wellness.
Ms Cannie Yeo is an Assistant Senior Social Worker who has been working with children and families since 2007. Cannie has also worked with persons with mental health conditions in both residential and community settings. She graduated with a Bachelor of Science in Psychology and holds a Graduate Diploma in Social Work as well. She is passionate about raising awareness on the importance of mental well-being and supporting those who live with mental health conditions.
Unsure how to register for our programme? 
Refer to these guides for more information. 
About Time of Your Life  
Organised by the National Library Board, the Time of Your Life (TOYL) features informative talks, creative workshops, learning communities and resources for those aged 50 and above. Covering a wide range of topics such as Digital, Careers, Sustainability, Arts & Wellness, start your learning journey with us today. Visit https://go.gov.sg/toyl for the full programme listing and check out our dedicated publication at https://go.gov.sg/50plusmag. 
Online Programme/Event Administrative Information
This programme is conducted entirely online. You may access Zoom via the app or using a web browser. 
Please note that photos and/or videos of this programme and its participants may be taken. By registering for this programme, you agree that NLB may take photographs and/or videos of you (or your child as applicable) and use the images and/or videos including to archive, exhibit and publish them for publicity or any other NLB purposes. 
Please ensure that you enter a valid email address as you will receive an email with the link to the online. programme/event  
The link of the programme should not be shared with others. 
Do ensure you have a strong internet connection. Using your mobile data is not recommended. 
The National Library Board, Singapore (NLB) reserves the right in its absolute discretion to disqualify or refuse admission to any registrant without any reason and notice