Empowering Millennials Book Launch

Tuesday, 28 March 2017 from 19:00 to 22:00 (Singapore Standard Time Singapore Time)
Event Details
Hello There! 
You are warmly invited to attend the Launch Vivek Iyyani's Book "Empowering Millennials: The 5 Step Sequence to Design A Life of Fun, Freedom and Fortune".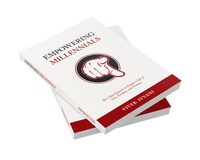 What is this Book about?
The Millennials are the largest generation that is entering the workforce and taking up key leadership positions in many companies. Yet, they are highly misunderstood today due to Generational Labelling and Popular Media Narrative. The Millennials face serious stereotype threats that are affecting them at the workplace. Vivek addresses the 3 Key Problems Millennials face at the workplace today
1. They aren't in a job they are passionate about.
2. They do not have work-life balance.
3. They are not progressing at the workplace.
Empowering Millennials is all about overcoming these challenges by mastering the 5 key competencies to achieve a life of Fun, Freedom, and Fortune. 
About the Author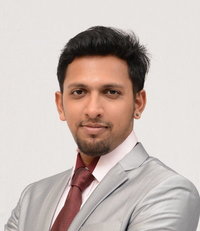 Vivek has worked with Millennials since their schooling years for the past decade since 2007 on the topic of Leadership. He has worked with over 300 Educational Institutions, Government Organisations, and Multi-National Corporations such as Johnson & Johnson, DELTA Airlines, and Lagardere Travel Fashion - and much more.
Having worked with the current generation of youths, Vivek outlines the 5 Key Competencies that Millennials require to achieve a life that they dream of - Full of Fun, Freedom, and Fortune. As Multiple Organisations are gearing up to embrace the Millennials in the workforce, Vivek shares in his book how the Millennials can gain a competitive advantage and be taken more seriously at the workforce. 
Event Agenda
7:00 - 7:30 PM
Welcome drinks, finger food, and interactive networking
7:30 - 8:15 PM
Sharing by Guest of Honor Dr. Theyvendran 

Dr. R. Theyvendran, PBM is the Chairman and owner of the Stamford Media International which was selected as one of the top 50 Enterprise Companies in 1996 - and again, in 2000.

He owns and manages Stamford Press Group, which has a total workforce of 100 employees with an annual sales turnover of more than 15 million dollars. He has business ventures in England, Australia, India and Sri Lanka. He is currently the Chairman of Singapore Indian Chamber of Commerce (SICCI).

Sharing by VIP Mr. Kesavan Sathyamoorthy

Sharing by VIP Mr. Loganathan 
8.15 - 9:00 PM
Sharing by Successful Millennial Speakers
9:00 - 9:30 PM
Speech by Jacky Chua, Publisher

Speech by Vivek Iyyani, Author
9:30 - 10:00 PM
Book Signing Session

Empowering Millennials: The 5 Step Sequence to Design a Life of Fun, Freedom & Fortune 
RSVP Now! Seats are limited and are only available on a first-come-first-serve basis. Please RSVP to avoid disappointment. RSVP Cutoff date will be 25th March 2017
When & Where

Visual Arts Centre
10 Penang Road
#01-02 Dhoby Ghaut Green
Singapore, 238469
Singapore

Tuesday, 28 March 2017 from 19:00 to 22:00 (Singapore Standard Time Singapore Time)
Add to my calendar
Organiser
Vivek Iyyani
About the Organiser
Vivek Iyyani is the Founder and Director of YOU Training & Development. He is an International Speaker, Author, Consultant and Millennial Expert. While pursuing a career in the field of psychology, Vivek has used his background in Millennial Leadership in both the private and educational sectors. Vivek has over 10 years of experience working with Millennials both at school and at the workplace
After a decade in the Educational industry and building his thought leadership as a campus speaker, mentor, and coach, Vivek wrote his first book - Empowering Millennials: The 5 Step Sequence to Design a Life of Fun, Freedom & Fortune. His company, YOU Training & Development, is a training and consulting company based in Singapore that focuses on raising awareness about the value of investing in Millennial employees and how to build them up to be better leaders.
As an international speaker, Vivek delivers engaging presentations that incorporate the latest research and insights around generational dynamics in the workplace and his personal experiences hiring, developing, coaching and managing Millennials. As a sought out keynote and panellist, Vivek helps inspire businesses to develop a relevant and scalable strategy to drive engagement and loyalty with Millennials as employees. Vivek's coaching and leadership training have impacted diverse audiences of Millennials across Singapore and as well as Malaysia, Thailand, and India.
Vivek has a long and active commitment to empowering young leaders to achieve their potential as a mentor and coach. Since 2009, Vivek has spoken to thousands of primary, secondary and tertiary students on Career and College preparation for success. 
Vivek runs multiple Training, Coaching and Consulting Programs. His methodologies are crafted through his in-depth knowledge of Psychology, Neuro Linguistic Programming, and Personality Profiling. Some of Vivek's clients include Ministry of Defence, Ministry of Education, Ministry of Manpower, Ministry of Foreign Affairs, Singtel, DELTA Airlines, DNATA, and Certis CISCO.
In his free time, Vivek volunteers with multiple organisations to raise awareness on topics such as Environmental Protection, Animal Welfare and Child Abuse.
Empowering Millennials Book Launch