Description
Empowering Retirement
Join us for our discussion and tips on nutritional and financial dieting!
Why is wellness important to YOU?
The importance of taking care of your personal well-being brings about a healthy mind and body. Health is a dynamic process that requries holistic care to ensure the best possible lifestyle you desire. Figure how you can build success starting from within.

How does Finance relate to wellness?
Understand what the current market outlook and how it will affects your golden retirement years. What options are available out there and red-tapes can be avoided to enjoy the best retirement lifestyle.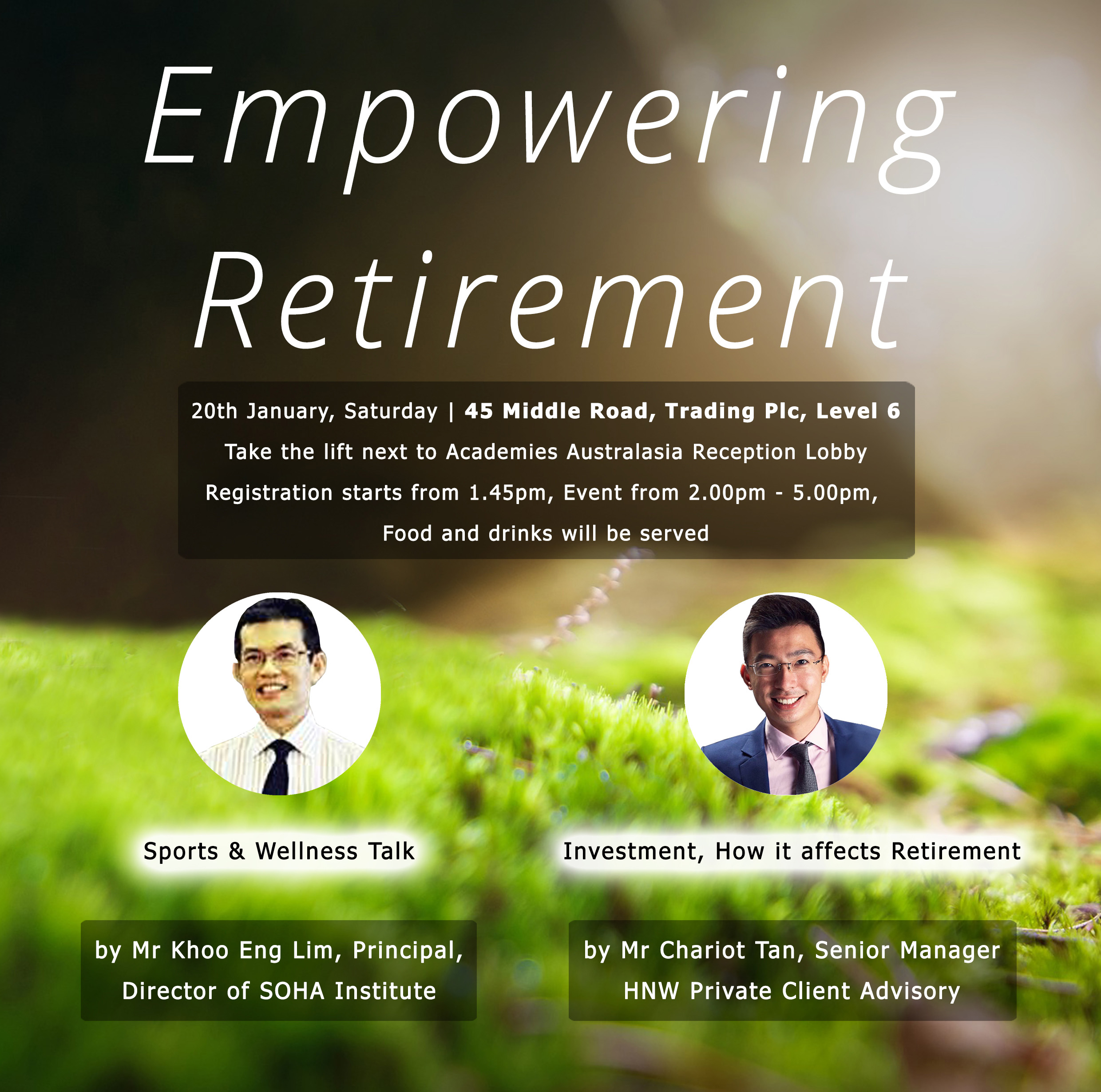 ---

Our Special Guest Speakers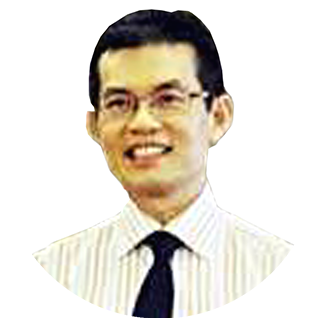 1) Khoo Eng Lim

Khoo Eng Lim is the Principal/Director of SOHA Institute, a private education institution registered with the Council for Private Education and offering various certification courses validated/accredited with Singapore Workforce Skills Qualification (WSQ), International Therapy Examination Council (ITEC) UK and Chengdu University of TCM. He founded the school which was previously known as TCM Professional Centre Pte Ltd in 2002. TCM Professional Centre Pte Ltd has now evolved into a new entity TCM Professional Group Holding Pte Ltd with the primary purpose of starting and sustaining social enterprises.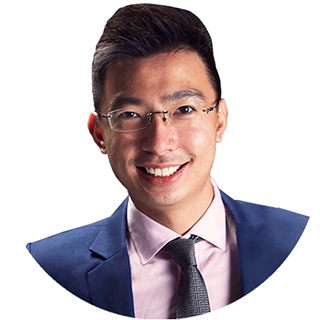 2) Chariot Tan
Mr Chariot Tan Xi Liang is a regular speaker at Government Organizations and Companies on topics regarding Financial Advisory. His ability to translate complicated financial jargon into easy to understand layman language made him highly sought after in the industry. He has been selected by his alma mater Singapore Polytechnic and showcased as an outstanding graduate. He has also been interviewed in the mainstream media such as Lian He Zao Bao, AsiaOne, The New Paper and many more.
Mr Chariot Tan has also been nominated for the prestigious Junior Chamber International Singapore Top Outstanding Young Person of The Year 2013 for his consistent performance in the Industry. On an international level, worldwide winners include Mr. Jackie Chan, Mr. Elvis Presley, and Prime Minister Lee Hsien Loong.
---
Event Schedule

2pm - 3pm -> Guest Speaker: Khoo Eng Lim, Topic on Sports & Wellness
3pm - 315pm -> Tea- Break (Refreshments will be provided)
3.15 - 5pm -> Guest Speaker: Chariot Tan on Investment & How It Affects Retirement
Save your spot now to prevent disappointment. Space is limited!