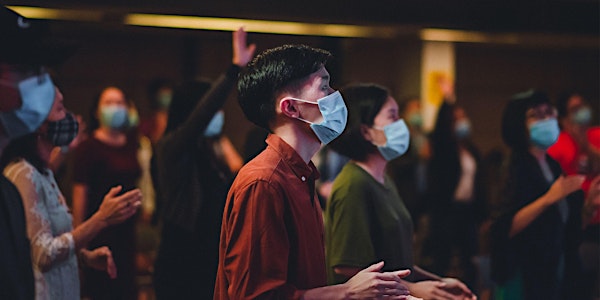 English 11AM Service (+Hope Kids)
Reserve seats to attend English 11AM Service in-person (+Hope Kids)
When and where
Location
Hope Church Kuching off Jalan Batu Kawa Kuching, Sarawak 93250 Malaysia
About this event
In line with the government's advice to maintain physical distancing, we will be using a reservation system for our service to help us plan for reduced capacities, so that we can best prepare for your participation.
English 9AM/11AM Service is a reserved seating event. Attendees can pick their seats and will be seated according to the seat numbers selected. Children age 12 years and below must be accompanied by a fully vaccinated parent/guardian.
Hope Kids will also be available onsite. Hope Kids program will run concurrent with English 11AM service. We Will be starting with Hope Kids Senior (age 7-12 years old) first and slowly building up to the other services over the next few weeks. Remember to book a seat for the kids!
Important Note:
Individuals who are unwell or having symptoms of fever (having temperature of more than 37.5C), cough, sore throat, flu or breathing difficulties are NOT ALLOWED to enter the premise.
Be vaccinated (If eligible)
Individuals suffering from chronic diseases are NOT ENCOURAGED to enter the premises
We strongly encourage children aged 12 years and below to attend Hope Kids program if and when available.
You should STAY AT HOME if :
Tested Positive Covid-19
Any person living in the same household has tested positive for Covid-19
We are doing all that we can to make this meeting possible with Standard Operating Procedures (SOPs) in place to create a safe, sanitary, and touch-free environment for everyone who attends.
Please join our online services if you are not able to join us in-person. Visit www.hopechurchkuching.org for more info.