Description
Teaching YL, Primary & Secondary Students

Learning Outcome
By attending this programme, the participants will be able to understand:
- Reading Skills
- Listening Skills
- Writing skills
- Teaching language
- Classroom management
- Critical Thinking
- CLIL
- Assessment
- Student Centred Teaching Approaches
- Motivation
- Differentiation
Event details
Time: 9.30am – 1.30pm (Registration starts at 9.15am)
Date: Saturday, 30th June 2018
Venue: Hotel Granada Johor Bahru
-
About the Speakers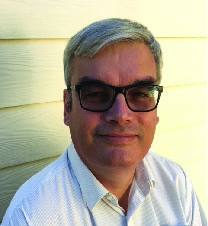 Antony Atkinson has over 25 years' experience in education, focusing on TESOL. Not only is he an experienced teacher trainer, he is also the University of Cambridge Celta Main Course tutor and assessor. Antony has led a number of Delta Module 1, 2 and 3 courses as a main course tutor and has also been an active curriculum developer.
Having extensive experience in developing and delivering customised professional development for teachers, Antony has worked with teachers in Primary, Middle and Secondary schools, as well as Universities, from countries including Malaysia, China, Thailand, Hong Kong and Indonesia. Antony achieved a huge milestone when he delivered and developed customised teacher development programs for Science and Technology teachers from China.
A believer of continued professional development, Antony delivered papers as a well-respected speaker at major international TESOL conferences such as Asia TEFL in Nanjing 2015 and Yogyakarta 2017. He is passionate about teacher development and innovation and offers refreshing student centred approaches to classroom teaching. Antony enjoys working with groups hands-on to provide real, practical classroom ideas solutions.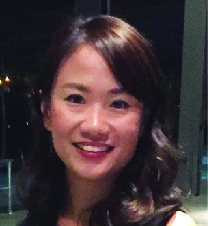 Evonne Chan, the backbone of Malayan English Academy, has extensive experience in TESOL. She's a speaking examiner and also a speaking examiner's team leader whereby she trains and certifies speaking examiners for the University of Cambridge. Evonne led numerous teacher training workshops and courses in Malaysia and has written a series of grammar and skills books aligned to the Cambridge English syllabus. She is also actively involved as a speaking examiner in the Malaysian PADU project and baseline project initiated by MOE Malaysia.
Her love for curriculum development motivated her to pursue CELTA and DELTA in Australia. She is now a teacher trainer for TKT and CELTA, but because she loves being in the classroom with learners, she still teaches intermediate and advanced English classes. Evonne advocates the importance of having knowledge and skills in order to be an effective teacher which is why she actively encourages teachers to refresh and update these areas.
Sharing the same passion as Antony Atkinson in teacher development, Evonne's teacher training courses incorporates a range of approaches to classroom teaching; her favourite being inquiry based. Evonne finds immense joy working with teachers in both private and government sectors where she is able to present ideas and solutions to enhance learning.
-
Note
1) Please print and bring this ticket with you at the event.
2) No exchange of tickets will be made under any circumstances and tickets are not transferable.
3) No photography, audio or video recording is allowed during the event unless otherwise stated by the Organizer.
4) Please arrive at the venue 15 mins before the worskhop starts.
If there are any questions regarding this workshop you may contact us at 013 444 3939.
The above details and terms are subject to change without prior notice.