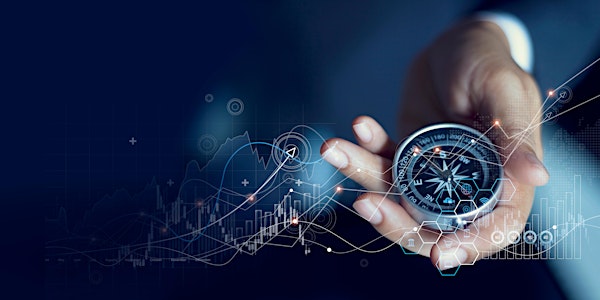 Enhancing Organisational Risk Intelligence
12:00 pm – 1:30 pm Singapore Standard Time 9:30 am – 11:00 am India Standard Time 3:00 am – 4:30 pm Australian Standard Time
Refund Policy
Contact the organiser to request a refund.
About this event
Enhancing Organisational Risk Intelligence – Safeguarding Assets and Ensuring Operational Effectiveness
Strengthening resilience with relevant, timely, granular, and comprehensive information; minimising the impact of physical threats on assets and operations
Every year, hundreds of thousands of disruptive events like natural disasters, bombings, power outages, epidemics etc hamper or severely threaten organisations' most valuable assets and continuity of their operations. These disruptive events have no organisational boundaries and necessitate rigorous risk monitoring 24 hours a day, 7 days a week, and 365 days a year.
Gaining situational awareness significantly improves enterprises' ability to assess and disseminate the risk information that allows them to understand, effectively manage, and mitigate the impact of the critical event.
However, the majority of organisations lack the capability to gain a robust risk awareness as it is humanly impossible to identify, track, and analyse information coming from hundreds of millions of sources and then communicate effectively and efficiently across the whole organisation.
What is needed is an integrated solution that can automate threat identification, filtration, evaluation, reporting and communication of potential threats based on an organisation's risk profile and relevance.
Such a solution will help improve risk mitigation, reduce business impact, protect the health, safety and productivity of employees, streamline risk-related decision-making processes and help reduce costs.
Still, wondering why you need to gain and strengthen risk intelligence in your organisation? Here's why:
Just attaining risk awareness is not enough in today's fast-changing world. To be of consequence and effective the alerts must be real-time, comprehensive, high quality, and relevant to an organisation's risk profile. To achieve this, incident monitoring processes and the supporting technology must adhere to the following best practices:
Timely Information: Incident Information must be identified and communicated in real-time. If an organisation is informed of a threat after it's been impacted by it, then it is ineffective.
High Quality Information: Information around potential risk needs to be as accurate as possible. There must be a balance between the quality and timeliness and not a trade-off.
Relevant Information: Incident Information must be filtered for the organisation's relevance, otherwise can be unnecessarily overwhelming.
Rigorous Monitoring: Critical events are not limited to office hours or workdays. Therefore, it is necessary to have a system in place that is always vigilant and can report an anomaly.
Comprehensive Monitoring: It is crucial to conduct an all-hazard incident monitoring taking into consideration even the smallest threats and not just major events.
Keeping all these requirements and benefits in mind-
Do you think your organisation is well equipped to deal with a potential threat?
Do you have clear visibility of the incidents and threats to your business?
Do you have an effective risk intelligence solution in your organisation?
Leveraging technology to access diverse information sources for early incident warning
The quantity and type of data indicting a potential threat is so vast that it is impossible for one human being—or even one team— to filter through the noise to find the relevant material needed without wasting time, money, and manpower. A sophisticated set of technologies and methodologies to scan for, detect, and evaluate potential disruptive events relevant to what they care about most. Leveraging technology for risk assessment provides hyper-localised, highly customisable information. The detailed, contextual, and granular level of intelligence triggers proactive notifications based on alert profiles.
To develop a proactive risk and incident management approach for your organisation join us and learn from industry experts the need and benefits of gaining risk intelligence for your organisation.
OpenGov Asia is pleased to invite you to our exclusive and highly timely OpenGovLive! Virtual Breakfast Insight, aimed at enabling knowledge exchange safeguarding people and assets, and ensuring operational effectiveness.
This session would serve as a great peer-to-peer learning platform to gain insights and practical solutions on amplifying risk intelligence, gaining risk visibility, and acting upon it to prevent functional disruptions.
We will be discussing:
Best practices for timely and effective risk monitoring
Leveraging technology to access diverse information sources to provide early warning of incidents
Need for Risk Intelligence in today's unpredictable world
Adopting cutting-edge technology to gain much-coveted Risk Intelligence
Automating the incident monitoring processes
Benefits of automating risk intelligence processes to the organisation
Ensuring employee safety, wellbeing, and operational resilience
Establishing a robust understanding of government mandates and policies around the globe to understand when / where business activity resumes
Mitigating the impact of critical events on the organisation's workings
Who should attend:
Chief Operating Officer
Chief Human Resource Officer
Heads Emergency preparedness and Crisis Management
Chief Resilience Officer
Chief Safety and Security Officer
Director of Risk
Director of Facilities