Description
EnRoute Private Capital Meeting Singapore serves as a platform for professionals within the private capital industry to connect with one another. On top of that, panel discussions will be held to provide them with insightful information and thought provoking debate on topics surrounding the involvement of PE investors in technology companies*, the LP perspective on SEA*, and Belt Road investment opportunities.
Get the Latest Industry Insights
The last EnRoute Meeting successfully gathered LPs and GPs from Malaysia, Singapore, Indonesia, and Thailand. We expect no less from the next. Covering the involvement of PE investors in tech companies, investment opportunities in the exponentially growing region of SEA, and how LPs view the SEA market, the next EnRoute Meeting in Singapore will bring speakers of the ultimate calibre to share their thoughts with you. Register to network and learn with them!

PETC Connect
All attendees get exclusive access to PETC Connect, an online networking platform to connect with event attendees before and after the event.
Get introduced to, set up meetings and share your travel schedule with people within the PE & VC sector with minimal effort through the private platform only accessible for event attendees.
Previous Speakers: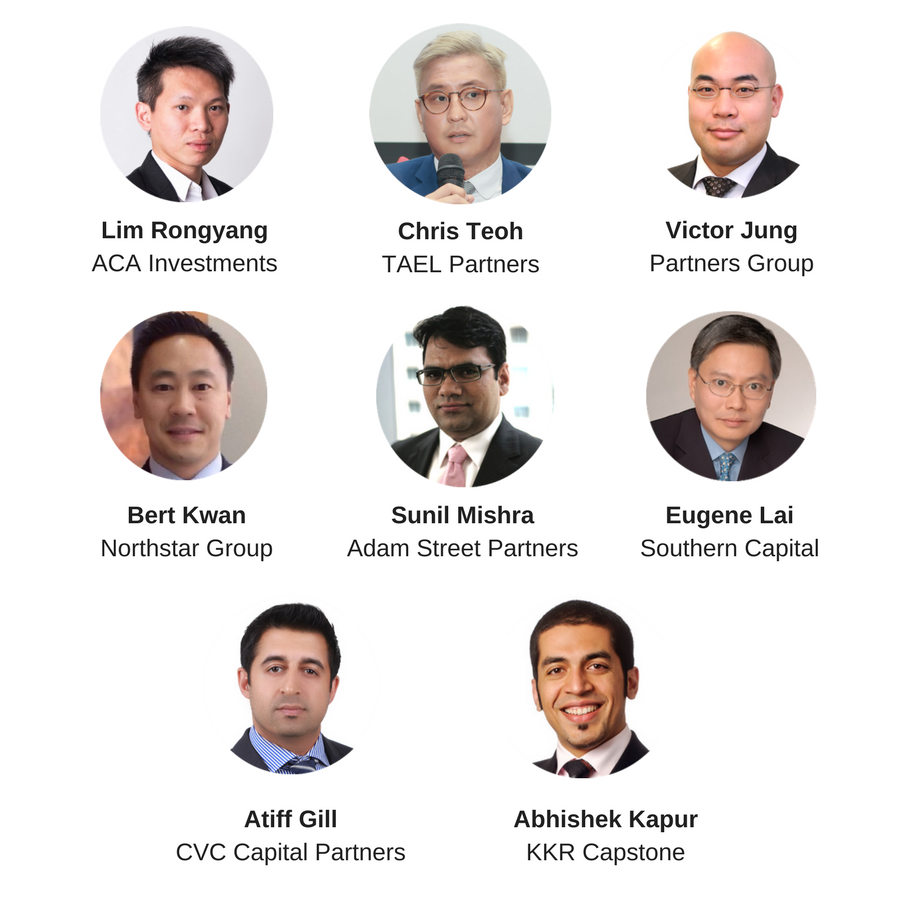 Visit https://pe-techconference.com/enroute-meeting/sg/ for more information.