eSMS (Seniors-Meet-Seniors) Knowledge Café is where people 'meet' virtually to share fun and productive conversations!
About this event
"SMS Knowledge Café is a place where people can meet seniors to have fun and productive conversations to learn from each other and to make a better sense of living in an urban community. The objective of the SMS Knowledge Café is to encourage peer-led discussion among seniors and learning in small groups for seniors."
eSMS (Seniors-Meet-Seniors) Knowledge Café is where people 'meet' virtually to share fun and productive conversations, to learn from each other and share some positivity especially during COVID-19.
Join us for a fun and interesting session!
There is a high prevalence of type 2 diabetes and prediabetes in Singapore. Healthy dietary choice and physical activity can play an important role in the prevention of type 2 diabetes. Several foods and food components have been associated with reducing diabetes risk.
In this interactive session, Dr. Sumanto Haldar from the Singapore Institute of Food and Biotechnology Innovations (SIFBI), A*STAR will share some of the key evidence relating to how diet and lifestyle choices can significantly benefit our metabolic health.
Dr. Haldar will also share details regarding an ongoing research study within SIFBI, which is investigating whether a food-based intervention, using multiple dietary components, can improve metabolic health in individuals considered to be prediabetics.
Date: 19 Nov 2020 (Thursday)
Time : 2.00pm to 4.00pm
This is an online event, sign-in details and password will be sent to your registered email one day ahead. (In case you do not receive the details in your inbox, please check the promotions/spam folder)
Click here to access some helpful resources for your Zoom session.
Admission is free and open to all, registration is required.
For more information on SMS Knowledge Cafe and past activities, please visit our website. https://www.u3rdagesingapore.org/sms-knowledge-cafe
For enquiries, please email u3rdage.carol@gmail.com
In registering for this activity, you consent to the collection and processing of your personal information for U 3rd Age Pte Ltd mailing list, in accordance with the Personal Data Protection Act (2012). You may choose to unsubscribe at any point by sending an email to u3rdagesingapore@gmail.com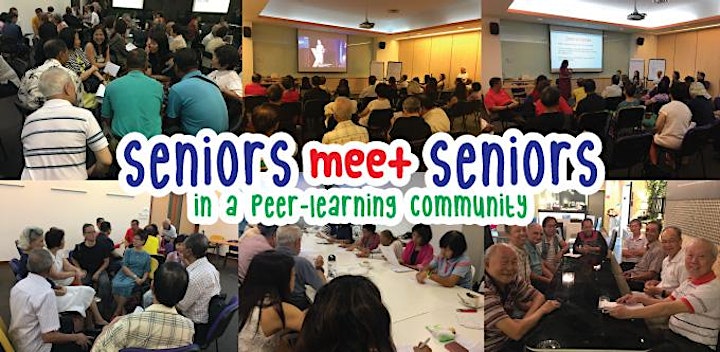 Organiser of eSMS (Seniors-Meet-Seniors) Knowledge Cafe - Nov 2020
U 3rd Age (University of the Third Age) is a community of seniors coming together to share learning experiences and social-cultural values. It organizes activities for seniors to achieve active ageing and have fun in later life learning. U 3rd Age also creates a platform to connect with younger generations by sharing life experiences, family values, and personal stories.