Description
Workshop: Create your own pure signature blend
Essential oils are one of nature's best kept secrets valued for their wonderful therapeutic properties. They are highly concentrated aromatic substances found in the glandular cells of plants and flowers. Not only do they smell wonderful, but also have therapeutic benefits that can be absorbed into the body without harm.
During this 3 hours workshop, create your own pure signature blend to enhance your well being and better understand what aromatherapy is and why essential oils are so wonderful.
Make your own personal blend and bring it at home (10ml creation - worth $40). All materials will be provided.
In this workshop, you will learn about:
1. What is Aromatherapy?
2. What are essential oils?
3. Ways to use essential oils.
4. How to use essential oils safely?
5. The quality of essential oils.
6. Dilution guidelines.
7. Hands on blending session: personalised 10ml essential oil blend.
About the instructor: Adeline Lim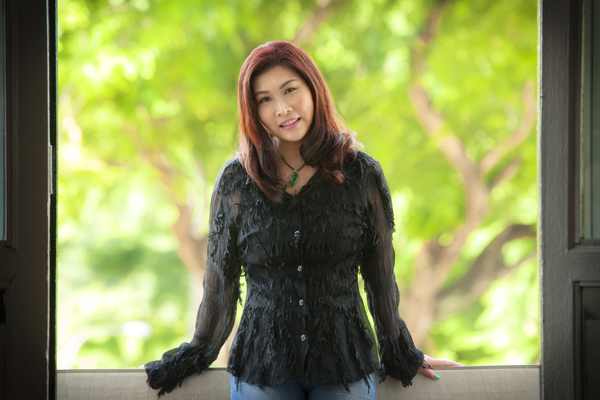 Growing up in a kampong, Adeline has fond memories of being surrounded by nature since she was young. As a mother, Adeline fell in love with the unique scents and natural healing properties of essential oils while sourcing for homeopathic remedies for her daughters who suffers from sinus problems and menstrual pains. The idea to start Nila formed when she realised the difficulty faced in purchasing high quality and natural essential oils in Singapore.
Today, Nila represents Adeline's commitment to enhancing the quality of life by weaving elements of nature back into the hectic commitments of modern life. Nila provides each individual with a bespoke blend of pure and natural essential oils that caters to their specific needs.
To ensure that her customers are provided with the best for their personal well-being, Adeline completed her diplomas in Aromatherapy and Holistic Skincare Products at The School of Natural Health Science in the United Kingdom. All courses by the School of Natural Health Science are accredited by The International College of Holistic Medicine (ICHM). She also completed an advanced certificate seminar on Essential Oil Chemistry and Pharmacology with renowned Robert Tisserand.
Ticket fully redeemable:
You will bring back home your personalised 10ml essential oil blend worth $40 - Balance $58 will be fully redeemable in products , on the day itself (Products list available on your-vitality-store.com -exclusive of books).
You can email to contact@your-vitality-store.com for more information.
Limited seats to 10 people.
More about Aromatherapy: https://www.your-vitality-store.com/blog/whats-aromatherapy-n37
Organized by: