Description
For: Participants of last November's 'Essentials of Waldorf Education', parents, educators and others who wish to experience for yourself the form creating process, the awakening of imagination and the learning through movements.
Dates: 23 and 24 June 2018 (Sat and Sun)
Time: 9am - 4.30pm both days (lunch break from 12pm-1.30pm)
The registration will be on first-come-first-serve basis. Given the big success of Astrid's workshop in November, we recommend you secure your ticket ASAP.
Please be informed that this series uses the curriculum to bring out the essentials of Waldorf Education. It is in no way enough to prepare one to become a class teacher.
---
"It may perhaps be clear to you what all education and teaching in the Waldorf School is designed to bring about. It aims to bring up children to be human beings strong and sound in body, free in soul, lucid in spirit. Physical health and strength, freedom of soul, and clarity of spirit are things humankind will require in the future more than anything else, particularly in social life. But in order to educate and teach in this way, it is necessary for the educator to acquire...complete discernment of the child's organism, and it must be a discernment of the organism enabling them to judge physical health ...and... bring it into harmony with the soul."
Rudolf Steiner The Spiritual Ground of Education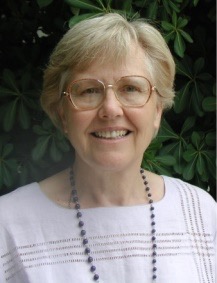 Astrid Schmitt-Stegmann, MA, has been a Waldorf educator for more than 30 years. She was a class teacher both in Germany and the United States. She has taught in Kindergarten and High School, and was a foreign language teacher in the Waldorf schools. She is active in the Teacher Education programs worldwide and directs the Teacher Education programs at Rudolf Steiner College in Fair Oaks, California. She mentors schools, lectures internationally, and gives workshops. Her latest publication is titled, 'The Uniqueness of Waldorf Education'. She is now the main trainer for Waldorf Education Preparatory Course in Malaysia. She is also the key speaker for the Essentials of Waldorf Education series in Singapore. Moreover, she was director of W.T. Training in Fair Oaks, CA. Her main focus is now in Asia, where she has been running a Teacher Training program in China since 2015. She has brought one group of teachers to graduation and she is currently working with the next group.