Every Teacher a CCE Teacher : 3rd Free Design for Change Teacher Workshop 2...
Description
SoCh is delighted to offer FREE Teacher Workshop as part of the 8th Annual Design for Change Singapore Programme 2017.
'….a child in any school in any part of the world needs to graduate with ONE BELIEF; 'I CAN make the world a better place' - Kiran Bir Sethi, Founder of Design for Change global movement
What is Design for Change?
Design for Change (DFC) is the world's largest movement of children driving change by unleashing their 'I CAN' spirit. The program has been designed to give the young an opportunity to express their own ideas for a better tomorrow and put them into action. (www.dfcworld.com). DFC is now running in 58 countries and engaging 2.2 million children and 65,000 teachers around the world.
Why is Design for Change needed?
We need to inspire the children to believe that they matter, that change is possible and they can drive it!
Since 2010 over 100 schools have been engaged in Design for Change Singapore Programme. Here are some of the change stories of our students:
11year old Shuwei and Oli from Clementi Primary addressed PSLE pressure by motivating their P6 students to have better attitude towards exams; students of Tampines Primary encouraged good eye-care to keep 'Myopia at bay' in their school community. Commonwealth Secondary taught gardening seniors helped them to build their own garden at the elder home. Holy Innocents High School addressed the poor living conditions for migrant workers. Watch many more DFC Singapore Stories DFC Singapore Stories

FREE Teacher Workshop on Design for Change Methodology
To enable teachers to run Design for Change Programme in their school, we are offering FREE WORKSHOP to to apply DFC's 4 step Feel-Imagine-Do-Share Design Thinking methodology in CCE, VIA, Project-based innovation and problem-solving programmes. The process helps to unleash the 'I CAN' spirit in children and develops values of empathy, creativity and engagement through meaningful action.
Learning Outcomes: through the session the teachers will
understand concepts and application of FIDS for their student's projects
enable students to build empathy towards the community groups or causes
spark creative & innovative mind-set in students
gather best practices and challenges in program execution
PLUS a Special 30-minute introduction about Brain Gym®
Founded by Dr. Paul E. Dennison, Ph.D, Brain Gym® is a series of 26 movements called the "Learning Menu" which are specific to brain development. Studies have shown that movement is the door to learning. This is documented in the book "Smart Moves – Why Learning Is Not All In The Head" by Dr Carla Hannaford, Ph.D.
As educators, some of the common issues that you have with your students are that they are unable to FOCUS or RETAIN the information. In this workshop, we will look at:
Noticing skills: how do you notice yours and your students' thoughts, feelings, body language and focus ability.

P.A.C.E.: A 4-step process to help you and your students kickstart any activity and optimize yours and your students' brain and learning abilities!
Design for Change has been internationally recognised by the following awards:

Facilitator: Madhu Verma, Founder, SoCh in Action and Design for Change Singapore
Motivated by the belief that Every Child Can be empowered to bring about social change, Madhu founded SoCh in Action in 2010. SoCh runs the Singapore chapter of Design for Change has empowered over 11,000 children to solve real community issues in Singapore.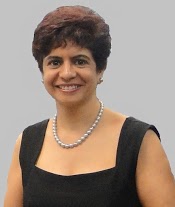 Under her leadership, SoCh designed and conducted over 100+ school programmes in Singapore. Madhu is an ACTA and NLP certified and also completed several Facilitation, Social Leadership and Design Thinking Courses by University of Virginia and Design Singapore Council. She is delighted to share her experinces and best practices in facilitating service-learning and Innovation programmes for Primary and Secondary school students.
About the Trainer: Brain Gym®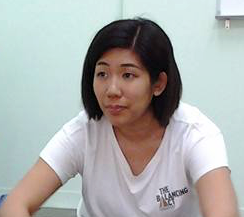 Ms Angela Lim is a registered International Brain Gym® Instructor (BG 101, BG 105 Double Doodle Play and BG 201 Optimal Brain Organisation) and Consultant and Movement Based Learning (Building Block Activities) Instructor.
For more details contact us on programmes@sochinaction.com or visit us on www.SoChinAction.com
(This session is exclusively for MOE Teachers. Small group session so register now to book your place)