Description
Great Owls invites you on March 15th for an exclusive screening of a new documentary "The New Hustle" and a live Q&A with one of Australia's most successful founders.
AGENDA:
7.00pm - 7.30pm ~ Welcome; drinks and snacks on arrival
7.30pm - 8.30pm ~ "The New Hustle" documentary screening
8.30pm - 9.00pm ~ Live Q&A with Justin Dry, Vinomofo Co-Founder & Networking
TICKETS:
$20 and $10 (member price). All tickets include fine wines by Vinomofo, delicious snacks by Artisan Boulangerie Co. and $25 off your first order at Vinomofo – receive a voucher with the ticket purchase.
ABOUT "THE NEW HUSTLE"
Find out what it takes to create a company worth $1 billion today. Directed by Emmy Award winner Patrick Moreau, The New Hustle shares raw anecdotes and eye-opening interviews from Aussie entrepreneurs: Melanie Perkins and Cliff Obrecht, the founders of Australia's first tech unicorn - $1 Billion-dollar design software company Canva with 10 million users worldwide, Justin Dry and Andre Eikmeir who grew Vinomofo from a little garage in Adelaide into a global online wine retailer with 500,000 customers and a workplace health and safety platform SafetyCulture's - Luke Anear.
The screening will be followed by a live Q&A with Justin Dry, the Co-Founder of online wine retailer Vinomofo, one of Australia's fastest growing companies. Launched in 2011, Vinomofo has grown quickly and profitably to a run rate of over $50m revenue, 500,000 members and a global team of 100 with the offices around the world, including Singapore.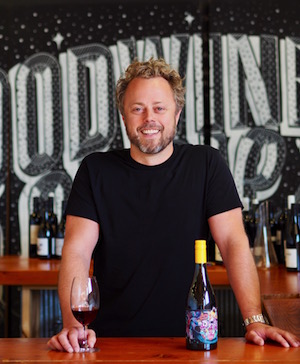 Seats are limited!
Buy your tickets now!

EVENT ORGANISER Great Owls gives you access to the people behind the most innovative ideas, brands and technologies in Singapore. We host regular events, which sell out quickly. Sign up to Great Owls newsletter and be the first to know when a new event is up.
VENUE PARTNER SPECTRUM - a curated Innovation & Technology business club for innovators, thought leaders and investors.