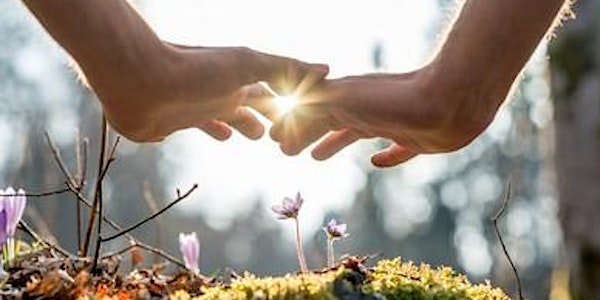 Experience First Hand Reiki Healing/Energy by Master Guna(Onenessofbeing)
What is Reiki? how does it help me? rather then read about it, why not experience it for yourself.
When and where
Location
709 Bedok Reservoir Rd 709 Bedok Reservoir Road #03-3894 Singapore, 470709 Singapore
Refund Policy
Contact the organiser to request a refund.
Eventbrite's fee is nonrefundable.
About this event
Reiki is a form of complementary therapy relating to energy healing. Proponents say that it works with the energy fields around the body and involves the transfer of universal energy from the practitioner's palms to the client.
Many Skeptics are convinced its a placebo or that Reiki does nothing. Why then does so many other believers have benefitted as a result? suppose a doctor told you this medicine will work for you but in your mind you are convinced that it will not work for you... the latter is exactly what's going to happen. (Remember your mind has the ability to manifest your reality, another topic for next time)
How does Reiki help me ?
Energy can stagnate in the body where there has been physical injury or even emotional pain. We all go through it even Reiki Healers, we are also humans. but what is important is to recognize that there is a problem that needs addressing and work on it.
Over time when we neglect ourselves and our symptoms , these energy blocks can cause illness. We all certainly do not want that do we....
With that being said, lets look at some of the benefits of Reiki Healing :)
Stress being one of the more common symptoms.. Reiki healing does a marvelous job of reducing the stress levels and the effects are long lasting, since we all experienced stress from time to time, what better way to deal with it then to destress on the cellular level.
Based on research about Stress
In a 1-year study of 45 patients, reiki reduced the symptoms of depression and stress. Positive results remained even after a year of treatment .
A study conducted on rats found that Reiki reduced the negative effects of noise-induced stress.
People who have high blood pressure and some who don't even know about it but feel its effects can benefit greatly from Reiki Healing .
Based on research about High Blood pressure
A study investigated the effect of Reiki as a complementary technique to control high blood pressure in 66 patients with hypertension. Blood pressure in the Reiki group was reduced the most, followed by the placebo and control groups.
A pilot study (45 subjects) demonstrated that reiki reduced heart rate and diastolic blood pressure significantly after each session.
A randomized study of 49 patients determined that Reiki therapy provided within 72 hours after treatment of acute coronary syndrome improved heart rate variability as compared to rest and music.
Based on research about Memory and Behavior
Reiki helps with memory and Behavior, now that many of us are having long lives indirectly leading to impairments, we could all benefit with energy work to a certain degree.
In another Study involving 24 patients with mild cognitive impairment or mild Alzheimer's disease, reiki sessions improved behavior and memory problems as compared to the control group.
My request is to give reiki a try and experience the healing and energy that takes place within yourself before dismissing it as some placebo or mumbo jumbo.
Thank you and I wish you well with a fulfilling life ahead :)
Everything you need to know about Reiki
All About Reiki: How This Type of Energy Healing Works, and Its Health Benefits