Description
This exclusive event is specially designed for business owners looking to explore and expand their business into China. Through this session, you would learn about doing business in China and risks & opportunities.

The speaker will share Latest Market trend, Investment Opportunities and governing laws and regulations which will truly benefit your business expansion into China
COUNTRY: CHINA

"Exploring Business brand Into Asia's largest Market " China
Presentation Highlights:

How you create your own brand into the international market with a low start.
Why have your own brand important to your business in the long run?
Why 2019 is the BEST time to expand your business brand into china.
IP, Business registration in china
How to due to business partners in china
A recent law that favored to Foreign Investors on promoted business sectors.
7. The admin and legal factors you need to know
8. Marketing your business in China with a low start.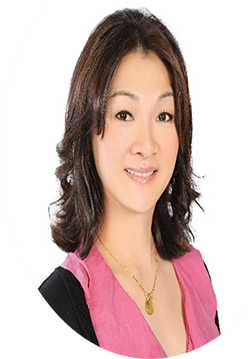 SIM University Diploma in Business Management

Diploma of Confederation of Beauty and Cosmetology(UK)

Completed Nanjing University Bachelor Degree Traditional Chinese Medicine

The year 1990-1998 = 8 Years in a Singapore's world's top brand company in charge Supply Chain Management, the buyer in charge brand like,

THE GAP, OLD NAVY, BANANA REPUBLIC, H& M, C & A, TIMBERLAND, WALT DISNEY

The year 1999-2008 - 8 years in the property business, 1st-year award top producer, completed yearly multiple milliohm sales record

The year 2005 to current: created 42 skin care & health care, health food to the market. in charge supply chain management, retail management, marketing, product training, product development, created digital app mall & o2o business model embark international market.

The year 2003- current: 15 years in the community's service.

Beauty Contest Judge

Singapore People Association trainer

新加坡新跃大学工商管理

英国美容护理及化妆品文凭

1990-1998 : 八年任职新加坡上市公司负责供应链采购

1998-2005: 八年房地产业顾问,第一年达到最高销量奖,达成每年成交额达千万以上

2005-2019创立品牌公司,负责管理供应,培训,产品批发零售业务

2003-2019活跃于新加坡人民協会义务社会服务,获得新加坡人民協会长年服务奖1年服务

新加坡人民協会合格培训师