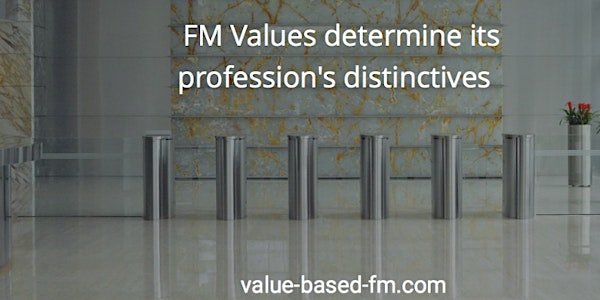 Facilities Management – A Promising Profession
When and where
Location
INNO Center 1003 Bukit Merah Central #07-05 Singapore, Singapore 159836 Singapore
Description
There has been growing demand for competent facilities management practitioners, mostly by large organizations, to keep pace with change and in accommodating their business operations' needs. Business operations have adaptive and flexible in order to stay relevant and competitive.
This 3-hours session is intended for those who are new or transiting into the field of FM and seasoned FM practitioners who need a breakthrough in advancing their career in FM.
Do you experience burnt out, needing to "fight fire" one after another almost non-stop?
Do you feel under valued, under recognized, not being respected for your work in FM and not renumerated fairly?
Do you find it challenging in getting your senior management to understand your good intention for initiating facilities improvements and the need for funds to carry out the preventive maintenance work?
If your answers are mostly "Yes" to the above questions, then this session is for you. This session is intended as small group facilitation, for not more than 8 persons. The key objectives are to help practitioners to:
Understand the opportunities in FM career and to see it as a goldmine profession.

Focus on their strength, in advancing their career.

Adopt the "I-S-C FM Value Model", as guide to deliver facilities services that matter to organisations.