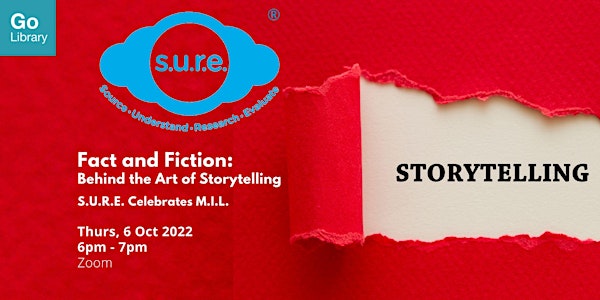 Fact & Fiction: Behind the Art of Storytelling | S.U.R.E. Celebrates M.I.L
Get a behind-the-scenes look at the research and storytelling process in creative works such as podcasts, films and television.
About this event
Get insights and thoughts into the world of creating podcasts, films and television programmes. Learn about what sort of research is needed to provide context, narration or footage, and the inspiration for creating stories across these mediums. 
About the speakers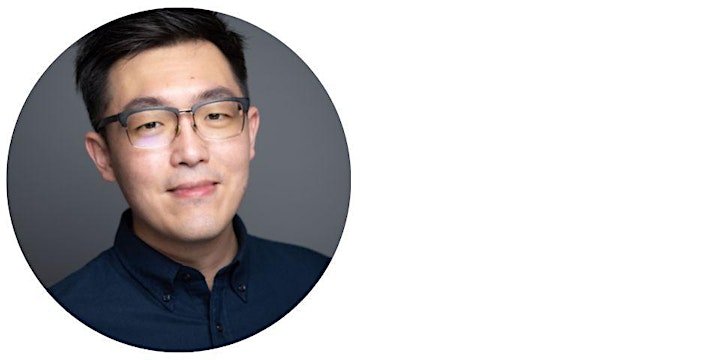 Former auditor turned full-time podcaster, Danny Koordi first started out independently in the medium in 2017, before launching his own podcast production business in 2019, and transitioning into a content strategist role in Mediacorp in 2020. At Mediacorp, Danny oversees the development of new original podcast titles such as After Dark, Heinous, or RUOKay?, and works with recognized and up and coming talents alike to shape the way we listen to audio in Singapore.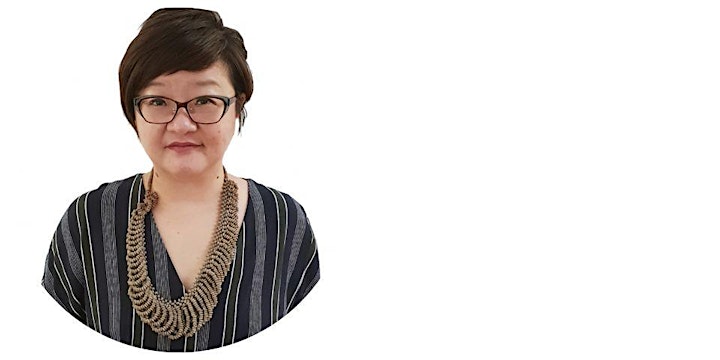 Jasmine Ng is a filmmaker who tells stories across platforms — from film-TV to theatre, site-specific installations and audioscapes. Her past works include Eating Air, Shirkers, Afterlife, and KING. She is the co-creator of SAGA, Singapore's award-winning first long-form narrative podcast about the mysterious takeover of AWARE. 
She has also created film installations for multi-disciplinary projects like PRISM for NUS-LKYSPP's Institute of Policy Studies, to explore future scenario planning for policymaking, as well as for immersive arts experiences like BOTH SIDES, NOW for Lien Foundation, NAC and AIC, around issues of death and dying. An advocate for the film + arts community and the creative industries, she is also one of the co-founders and current president of the Singapore Association of Motion Picture Professionals. 
About S.U.R.E. Celebrates M.I.L.
The rapid advancements in technology and global events have greatly impacted the way we stay connected to and understand the world around us. Online information users today encounter a multitude of challenges – information overload, misinformation and disinformation, online scams, and our own personal biases. 
Want to build up your media and information literacy (M.I.L) skills to tackle these challenges? Join the National Library Board's "S.U.R.E. Celebrates M.I.L." programmes in October 2022, held in conjunction with the UNESCO Global Media and Information Literacy Week 2022. 
This year's theme is "Be S.U.R.E., Stay Connected" and you can learn how to:
Discern and use online information sources
Unpack and avoid scams
Avoid online harms 
Understand news literacy 
About S.U.R.E.
S.U.R.E. stands for Source, Understand, Research and Evaluate, and is an initiative of the National Library Board to educate the public on information literacy. 
For more information and free resources, please visit us at www.sure.nlb.gov.sg
Online Programme/Event Administrative Information
This programme is conducted entirely online. You may access Zoom via the app or using a web browser
Please note that photos and/or videos of this programme and its participants may be taken. By registering for this programme, you agree that NLB may take photographs and/or videos of you (or your child as applicable) and use the images and/or videos including to archive, exhibit and publish them for publicity or any other NLB purposes
Please ensure that you enter a valid email address as you will receive an email with the link to the online programme/event
The link of the programme should not be shared with others
Do ensure you have a strong internet connection. Using your mobile data is not recommended
The National Library Board, Singapore (NLB) reserves the right in its absolute discretion to disqualify or refuse admission to any registrant without any reason and notice