The Second Neighborhood Cleanup of the Year, followed by BBQ lunch for registered attendees and a Kids Halloween Pumpkin Decorating event.
About this event
Participants who RSVP on Eventbrite can get their green wristband from our Welcome Table or look for a person wearing a SNAIL apron.
9:00 am: The Second Neighborhood Cleanup of the Year
• Meet at Columbia Middle School to pick up your kit and green wristband.
• Wear your green wristband throughout the day as proof of RSVP.
• Collect street cleanup supplies.
• Head out to your pre-assigned area to help with the cleanup.
11:30 am: SNAIL BBQ
• Enjoy beef or chicken sausage, chips, cookies, ice cream and water. (Eventbrite ticket required to get a wristband and tell us what type of sausage you want)
• Picnic tables will be available.
• Residents can bring a picnic blanket and own lunch if preferred (RSVP not needed)
1:00 pm: Halloween Pumpkin Decorating
• Kids of all ages with wristbands are encouraged to participate in decorating pumpkins.
• Decorations will be available, but feel free to bring arts and craft items to share.
• Other fun activities will include free masks for kids to decorate.
• Face Painting Artist.
• A table of kids' books that children can borrow, then return and swap at one of the eight Little Free Libraries in SNAIL.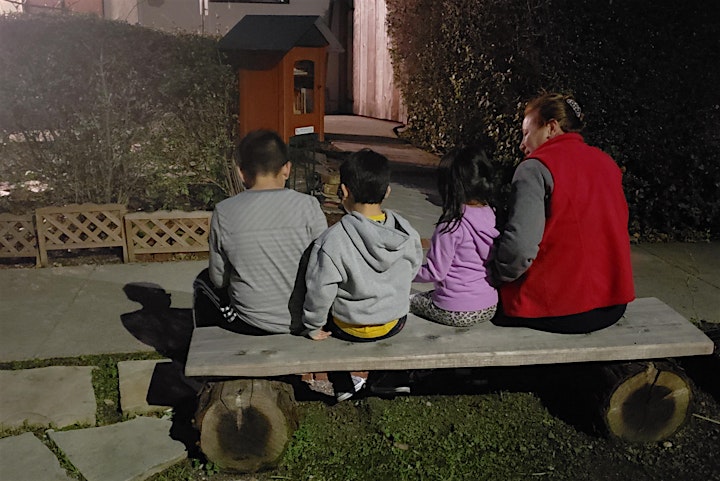 Little Free Library on E. Eaglewood Ave
Organizer of Fall Cleanup, BBQ and Pumpkin Decorating Event