FAMILY DAY 2021 MOVIE SCREENING OUTREACH – I Can Only Imagine. Language in English (with Chinese Subtitles).父亲节电影布道 — 梦想心乐章-语言:英语(附有中文字幕)
About this event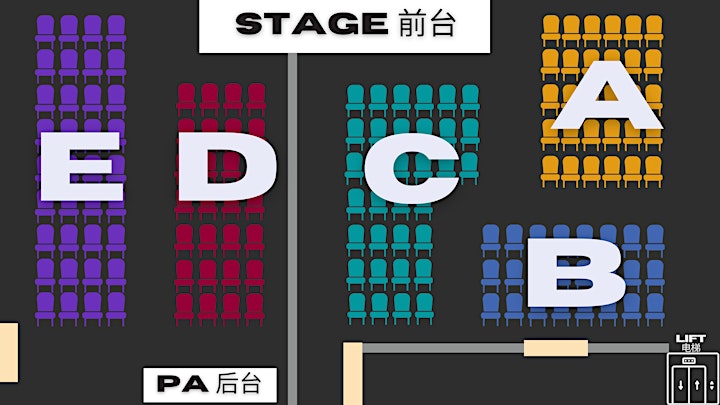 Note: Zone A AND ZONE E will be closed for this event.
Ticketing
Each ticket only admits ONE and is not transferable.
Once the quota of tickets has been fully taken up, registration will be closed. Strictly no walk-ins allowed.
Please release your ticket by cancelling them before FRIDAY, 12PM if you are unable to attend.
On the day of the movie.
We advise members to arrive 15mins earlier for SafeEntry Registration and temperature checking.
No parking is allowed on the church premises. Nearest parking spots are available at
Cheong Chin Nam Road
Bt Timah Shopping Centre
Beauty World Shopping Centre
Beauty World Plaza
URA
Kindly wear your mask at all times when you are within the church premises.
In addition to spaced seating, attendees are reminded to observe the 1m safe-distancing guideline at all times.
Enquiries
For any queries, please feel free to WhatsApp at +659371 1896.
I CAN ONLY IMAGINE
Directed by Andrew Erwin, Jon Erwin
Starring J. Michael Finley, Brody Rose, Dennis Quaid, Madeline Carroll
Genre Drama, Family
Rating PG
Runtime 111 minutes
语言:英语(附有中文字幕)
I CAN ONLY IMAGINE is a powerful, inspiring story of redemption and reconciliation found in Jesus Christ. The movie is about Bart Millard, the lead singer who wrote the song, and his relationship with his father.
We encourage you to invite your pre-believing family and friends to watch this movie with us.
关于电影:
电影"梦想心乐章"不但强而有力而且相当激励人心,这是一个关于在基督里蒙救赎与饶恕的真实故事。这部电影讲述的是写这首歌的主唱巴特·米拉德(Bart Millard)以及他与父亲的关系。
我们鼓励你积极邀请未信住的家人和朋友一起和我们观赏这部电影
Organiser of FAMILY DAY 2021 MOVIE SCREENING (2) – I Can Only Imagine