About this event
Festive Cookies
Non-SkillsFuture Credit Class
Much like cake, cookies are made from a soft and thick dough that are denser than an English biscuit. When they are finished, cookies are larger, softer, and chunkier than their biscuit cousins. In contrast, the word "biscuit" comes from the Latin 'bis' (twice) and 'conquer' (cooked). It essentially means 'Twice Baked!'
Learn the science and theories behind baking cookies in order to create your own recipes or adjust them as you desire. Everyone have different cookie preferences, some like them crunchy, while others like them chewy, now you can cater to your friends or loved ones with personalised recipes to their liking!
Course Outline:
Learn different method of making & shaping cookies
Understand the science behind cookies
Make 5 different cookies –
a. Apricot Jam Cookie
b. Salted Ondeh Ondeh Cooki
c. Hazelnut Cookie
d. Earl Grey Lavender Cookie
E. Yuzu Russian Cigarette Cookie
How to prepare fillings for cookies
How to create different cookie texture
Details
Fee: $230 per pax
Bring home:
Your own creation in a beautiful clear box.
Recipe
Instructor : Savoury Art, Joan Lim
For registration, kindly call or WhatsApp Karen Yee at 94881212 or visit our website https://vanillabeansg.com for more courses.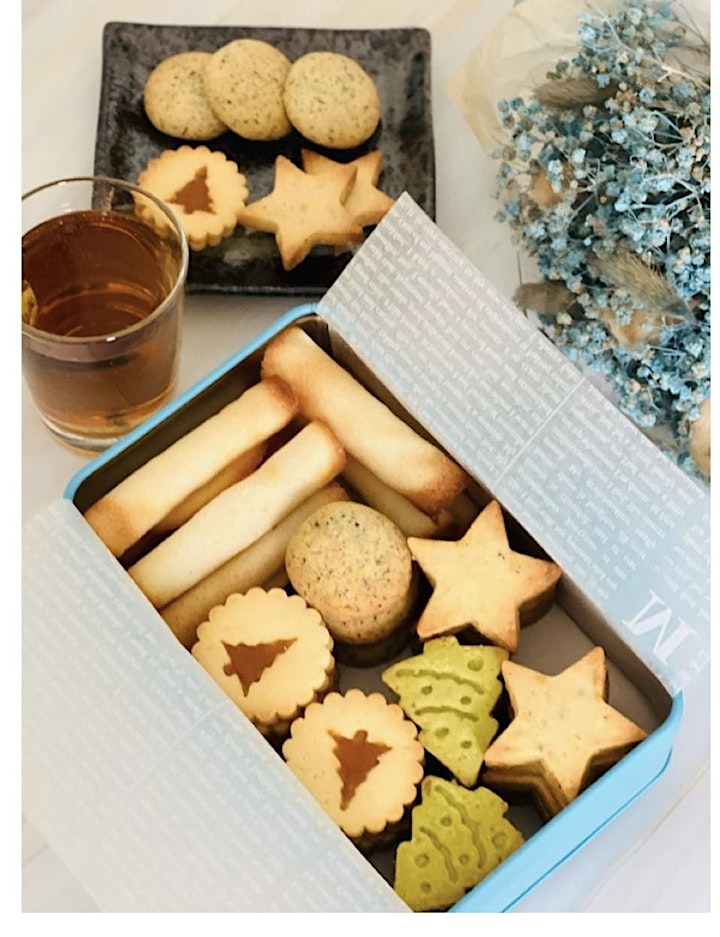 Organiser of Festive Cookies
Since their inauguration in 2016, The Vanilla Bean SG has pioneered the art of jelly cakes in Singapore, using meticulous and precise techniques to inject beauty into jelly cakes and bringing them to life.
The team at The Vanilla Bean SG also enjoys exploring and incorporating the latest trends in their work, and have been consistently bringing the latest innovative desserts and cake decorating workshops to both hobbyists and professionals alike.