Description
Fiesta Nacional de España – National Day of Spain
Fiesta Nacional de España is the national holiday of Spain and is celebrated on 12 October annually in
Spain with immense celebration and parade. Fiesta Nacional de España, also known as Hispanic Day, is
celebrated to commemorate the exact date when Christopher Columbus first set foot in the Americas.

And with this special day, 75CL will be celebrating this amazing country's national holiday with a theme
tasting of our Spanish wine labels from two of Spain's most notable wine region, Ribera del Duero and
Rioja.
Featured wine labels:
White Wine
• Luis Canas White 2014
• Bodegas Izadi Barrel Fermented White 2014

Red Wine
• Bodegas Vetus Flor De Vetus 2013
• Bodegas Vetus Vetus Toro 2008 – RP 91
• Conde De San Cristobal 2013
• Valtravieso Reserva 2010
• Valtravieso Roble 2012
• Bodegas Izadi Crianza 2012
• Bodegas Orben 2011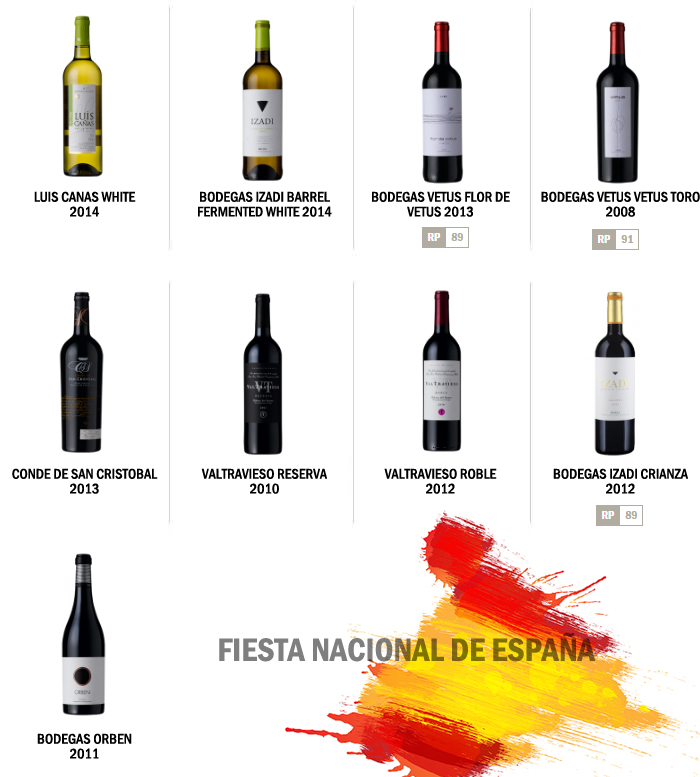 Complimentary $40 worth of Tasting Credit for member who sign up.

A Personalised Wine Tasting Session
To give you the best service possible at our Tasting Lab, our friendly staff will be on hand to assist you through the light-hearted tasting session.
Operating Hours
Mon – Fri 10am to 8pm; Sat 10am to 6pm; Sun & PH Closed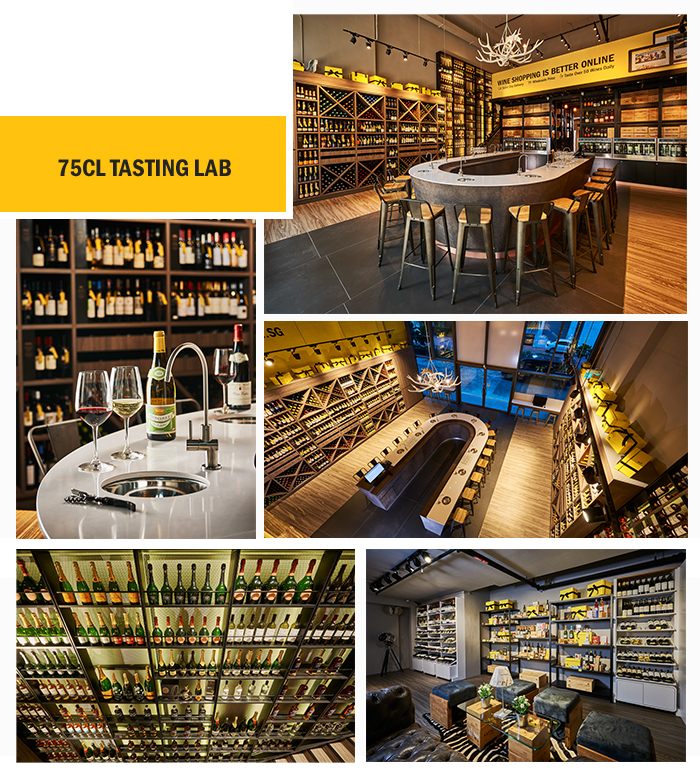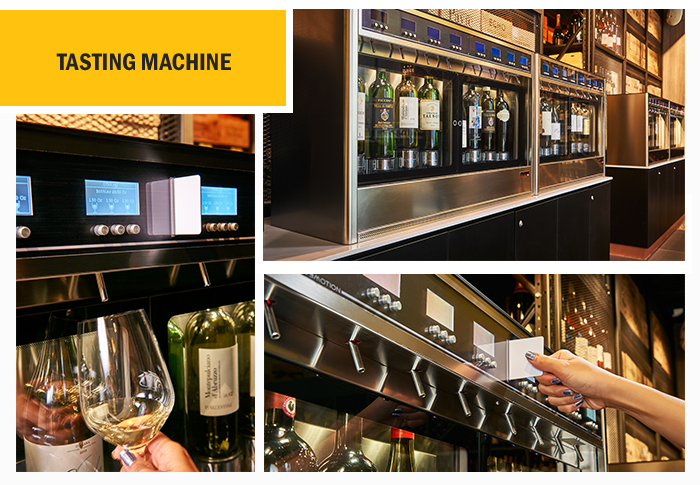 How To Get Here



Enquiries & Assistance
Just drop us a call at 6479 4506, or Whatsapp us at +65 8651 0530.
We will point you in the right direction!