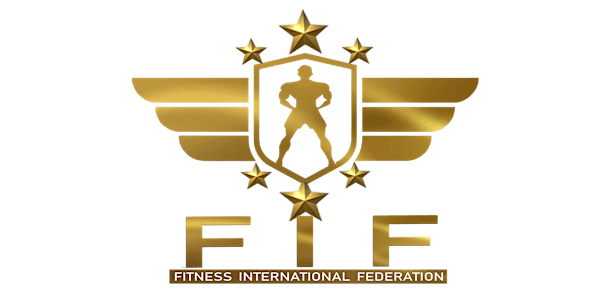 FIF WORLDWIDE CLASSIC PRO/AM 2023
FIF Worldwide Classic Pro/Am is done once a year in Singapore and great champions are born during this prestigious competition.
When and where
Location
Festive Arts Theatre 1 Tampines Walk Singapore, 528523 Singapore
About this event
All Competitors Please Read the Below Information :
Dear Athlete,
We are proud to announce that FIF WORLDWIDE CLASSIC PRO/AM 2022 will be host in Singapore on 18th Feb 2023.
And there will be INTERNATIONAL Pro Card to be earned in FIF WORLDWIDE CLASSIC PRO/AM 2023.
The Top 3 will be awarded the Special FIF medals and certificates.
Dear All, do click on the category, that you wish to join and make the payment for the registration fee.  the multi-joining of the category is allowed.
Do take note: After registering online, we will only send out the confirmation for the athlete's online briefing 1 month before the competition.
SPRAY TANNING SERVICE: All athletes do take note, that all athletes are/must take up the official tanning on the weigh-in day. The online link will be up soon for pre-registration as this will allow faster and smoother spray tan service. As we will want to have a high standard and unify the tan color. Non-official tanning service will cause the individual to re-tan again at the official tanning service provider again.
All athletes must use professional spray-tanning.
No self-applied oils are allowed, including baby oil, Dream Tan, Pro-Tan cream, etc.
Early-bird Registration discount code for Category will be $100.
***the standard registration will be $150 after 15th Dec 2022, Late Registration will be from 1st Feb 2023 at $200. Online Registration will end on 16th Feb 2023.  Walk-in will be at min $250.
TERMS:
For Enquiries please email us: Fitnessifhq@gmail.com
(OPEN TO ALL, welcoming all federations, organizations, and associations to join us.)
Weigh-in is on 17th Feb 2023 (at RAG Room level 3 at Our Tampines Hub)
The competition Date will be on 18th Feb 2023. From 10 am to 8 pm (at level 2, Our Tampines Hub, Festival Arts Theatre)
*WAIVER: Under the Personal Data Protection Act,  By your accepting my application to the FIF  WORLDWIDE CLASSIC PRO/AM 2023., along with my non-refundable entry fee, I hereby intend to be legally bound for myself, my heirs, executors, and administrators. I waive and release any and all rights and claims for damages I may have against Organizer for FIF  WORLDWIDE CLASSIC PRO/AM 2023., FIF INTERNATIONAL, agents, and representatives for any and all injuries and or losses suffered by me as a result of my participation and or attendance and traveling to the FIF  WORLDWIDE CLASSIC PRO/AM 2023.  These damages include, but are not limited to, published photographs that I may find to be unattractive or editorial which I may construe as being misrepresentative.  I also grant the Organizer of FIF  WORLDWIDE CLASSIC PRO/AM 2023 permission to use photos, videos, or any likeness of myself to promote any future contests, videos, magazines, or any other media involved with future and present contests for the purpose of promotion and /or sales of these media, without any compensation to myself, a condition of my entering the event. I will abide by all FIF  WORLDWIDE CLASSIC PRO/AM 2023 rules and show good sportsmanship.
See you all soon !!!