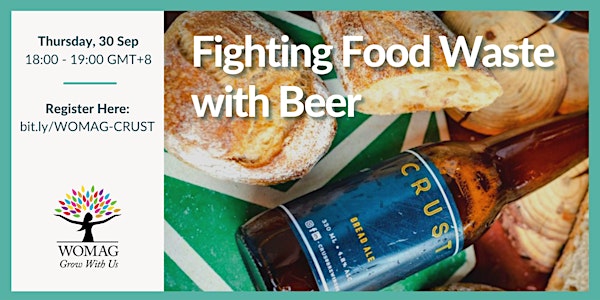 Fighting Food Waste with Beer
Can leftovers get a do-over? Join WOMAG for a Happy Hour with upcycling startup CRUST Group who will share their story over some tasty beer!
About this event
Did you know that ~17% of food produced globally goes to waste each year? That's over 900 million tonnes of waste, generating 8-10% of global carbon emissions.
While most of the food waste happens at the household levels, businesses also have an important role to play to minimise food waste and loss. What then can be done to combat this mounting problem?
Meet CRUST Group - a startup based in Singapore that upcycles food waste like bread and fruit peels into tasty beverages like beer! CRUST Group is on a mission to reduce global food loss by 1% by 2030 by engaging the F&B sector to convert waste streams into new value streams.
Join WOMAG and CRUST for a special Happy Hour on 30 Sep as we hear from CRUST's CMO, Shen Ming Lee about CRUST's upcycling journey and how they partner with local businesses. Rounding off the session, we'll have a delicious guided beer tasting, which you can enjoy from the comfort of your own home!
Note: While we welcome everyone to join us virtually for this talk, we would only be able to deliver the beers to attendees who are in Singapore. To ensure the beers reach all attendees in good time prior to the event, we will also be closing ticket purchases a week in advance, so be sure to grab your tickets ASAP!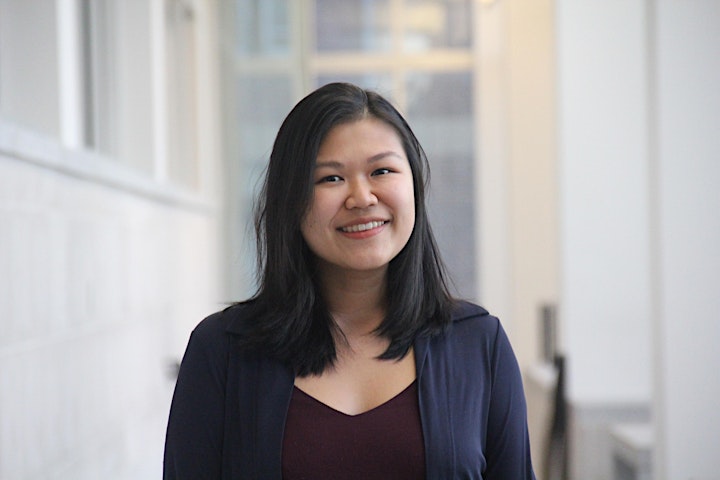 About the speaker:
Shen Ming Lee is the Chief Marketing Officer of CRUST Group, a food tech startup on a mission to fight food waste by upcycling food waste and loss into unique beverages for corporate partners in food service and retail. At CRUST Group, she oversees the direction and management of the company's overall sales and marketing strategy with an aim to empower both consumers and businesses to fight food waste & loss and consume more consciously.
Shen is also the author of Hungry For Disruption: How Tech Innovations Will Nourish 10 Billion By 2050. A lover of all things gastronomy and avocado, Shen grew up in Malaysia and previously lived in Singapore and New York. In her free time, she loves to cook & bake, go to Farmers' Markets, box, spin, and watch Chef's Table & Suits.