Description
ULTIMATE STRATEGY FOR SUCCESSFUL TRADING REVEALED
Uncover a proven system that has 20 years track record of training successful traders who eventually became leading trading instructors!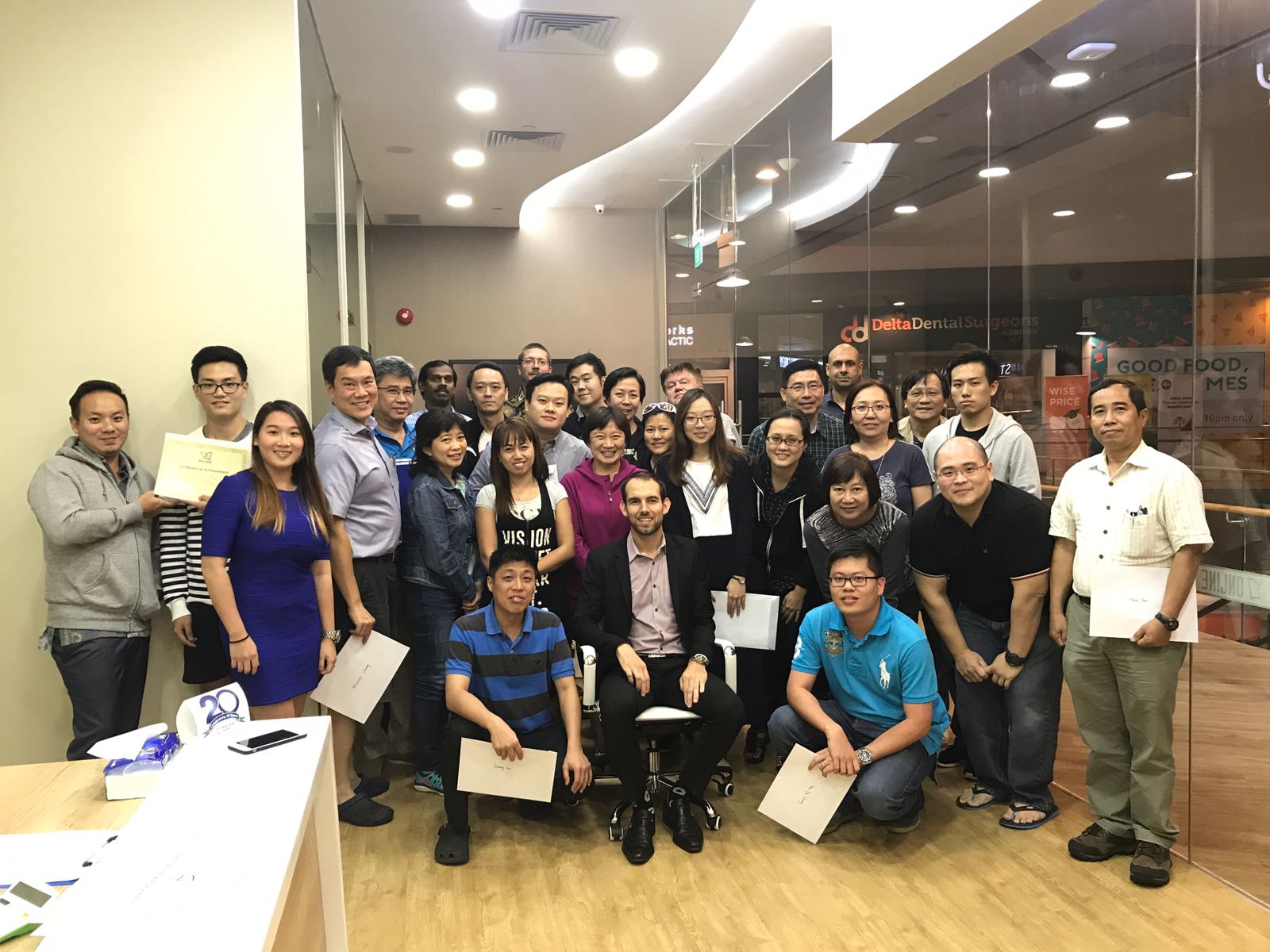 Have you heard about trading is the key to attaining financial freedom?


I believe your interest in trading probably set in due to word of mouth of success but how do we know which piece of internet information is useful and which is not?
Chances are that those who share their success stories will never reveal how much they have lost or risked making that profit. On the other hand, if the strategy on the Internet is indeed the Holy Grail, why would they share it for free?
I used to think to myself "If only I took the opposite side of my trade, I would have made money."
After I come into Online Trading Academy, I realised that trading is a zero-sum game, therefore when I am losing money, someone else taking the opposite side of my trade is making the money that I lost. Only then did I discovered that the banks are the ones making the profits.
At Online Trading Academy, I was taught that banks as the major controller of liquidity have an interest to manipulate the market such that they can profit from the trades they do thus they will manipulate the retail investors like myself to do the opposite of what they do and they do so using news and technical indicators.
That is why the students at Online Trading Academy are taught not to use technical and fundamental analysis for trading purposes. Instead, its patented strategy is based on bank institutional supply and demand.
During the days when I started trading, I was told to take the profits as soon as I see them on the table yet I kept my losses as I was hoping the market will turn in my favour by holding on to it. So, what went wrong with my trades? I started to discover more during class that risk management is key to not blowing up my account.
At Online Trading Academy, students are equipped with skills on how not to lose money because trading is not just about winning but about keeping losses small and keeping profitable trades in the market to make the most out of it, i.e. trading in a sustainable manner.
Students are also educated to only enter trades that offer at least Risk:Reward ratio of 3:1 and advised not to risk more than 2% of account on any one trade. These are the ways that are employed to ensure sustainability of our winnings and to minimise our losses.
Right up to this point, you might be thinking "There should be other trading academies in Singapore, why Online Trading Academy?"
Online Trading Academy has 20 years proven track record where the students who attained success become the new batch of instructors for its new students and continue to transfer this skill from one batch of students to another. In addition, its strategy is based on a system which is proven to work, not based on a single individual who claims to be trading successfully.
In the 3 hours seminar, we will reveal to you:
✓
The basics to our proven strategy
✓
The mistakes that a trader tends to make
✓
How to improve your trades
✓
BONUS: How to READ CHARTS the way PROFESSIONAL TRADERS do
Before you get all-excited, we need to say this:
We do not take in all students. Only committed, disciplined and coachable students are permitted to enter this exclusive community of profitable traders.
The path of a trader is never easy especially at the start hence the mindset needs to be correct and a lot of hard work is required from the start to lay the foundations for success in trading hence if your wish is to become very rich overnight, this is not the place for you.
Just think about it, if it is easy becoming a profitable trader, who will want to work?
If you are still game for the challenge of becoming a profitable trader, grab your seats before it runs out!
You give us your time and effort, while we will provide you with our world class instructors and our strategy to boost your progress in sustainably profitable trading.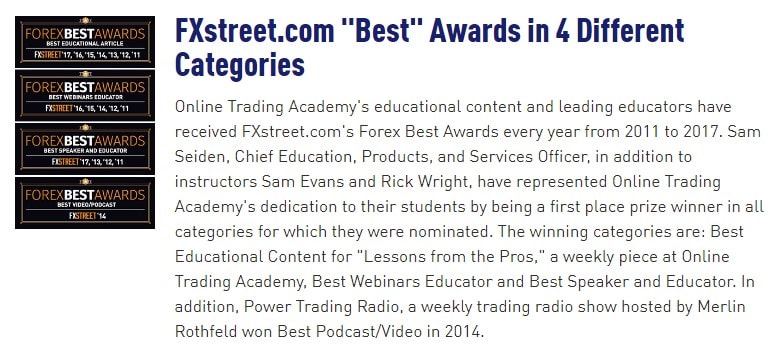 And this is what students are saying about us





For more details and questions, please email kelly.tan@onlinetradingacademy.com
FAQ
1. What should I bring to the event?
Absolutely nothing. If anyone tells you to bring your laptop to install trading software for such events, they are probably getting kickbacks for that.
2. Who should I contact if I have any questions?
kelly.tan@onlinetradingacademy.com
3. Can I bring along a friend?
Please reserve a ticket for your friend to prevent disappointment as we have limited seats to ensure that everyone can benefit the most from the session.
4. Is trading (with or without leverage) risky?
It is never safe to do something without being trained in it as you have not been notified about the pitfalls and how to prevent them. However, for someone who is trained, they will know how to do it safely and be able to stay afloat in the financial market waves despite of how the tides are going to turn.
5. Will this system work?
You will find out more about our track records and success stories during the seminar.