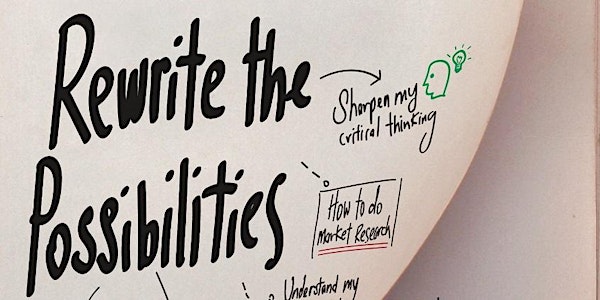 Financial Independence & Retire/Rewire Early | The LLiBrary Lunchtime Talk
Discover what F.I.R.E. (Financial Independence and Retire/Rewire Early) is, and how you can start your own F.I.R.E. journey.
About this event

Important Notice
This programme is open to members of the National Library Board, Singapore. Please ensure you have your myLibrary username on hand before proceeding with the registration. If you do not have a myLibrary username, you can create one here: https://account.nlb.gov.sg/
About the Programme
• Are you often stressed at work, but quitting seems impossible as the cost of living in Singapore is so high?
• Have you just started your career but work has been a bore and you are already thinking of retiring early?
If you belong to any of the above groups, this talk might just start the year right for you as you learn how to take concrete actions towards developing your Financial Independence and Retire/ Rewire Early (F.I.R.E.) plan.
The 1-hour session aims to inspire you to start your F.I.R.E. journey. Determining your "why" to start this journey is very important as it will then motivate you to learn the "how" to achieve it. 
You will be taught how to develop your personalized FIRE plan through a 3-Step Process. 
1.           Goal Setting
2.           Reality Check
3.           Strategies to Adopt 
Speaker Profile 
Loh Shurn Lin has more than 25 years of track record in business management and marketing in several public-listed companies. She was retrenched back in 2019, but got over her retrenchment grief fairly quickly when she did her calculations then and realised she had attained financial independence.
She is now an Independent Consultant and F.I.R.E. Mentor at Sloth@Work, providing business strategy and marketing consulting services for companies and start-ups. She also gives back to society by mentoring young adults and PMETs who are keen to learn how to start their own F.I.R.E. journey.

Online Programme/Event Administrative Information
• This programme is conducted entirely online. You may access Zoom via the app or using a web browser
• Please ensure that you enter a valid email address as you will receive an email with the link to the online programme/event near the day of the programme/event
• The link of the programme should not be shared with others
• Do ensure you have a strong internet connection. Using your mobile data is not recommended
• The National Library Board, Singapore (NLB) reserves the right in its absolute discretion to disqualify or refuse admission to any registrant without any reason and notice.