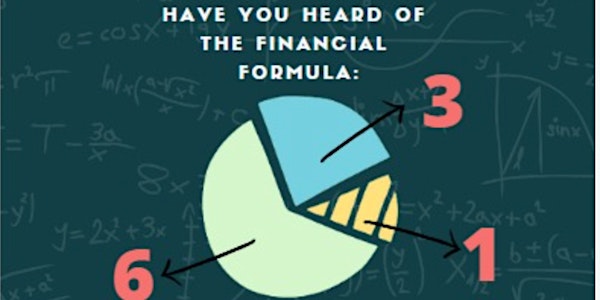 Financial Management 101 Sharing
Limited Exclusive talk and sharing on Financial Formula 6 3 1 Good income doesn't mean or equal to Good Financial Management
When and where
Location
Keck Seng Tower #10-01/01A Singapore, 069535 Singapore
About this event
This exclusive event will be mind blown and open up another level of perspective for individual or working adults.
Learn how to 1. Manage your finances 2. Differentiate good vs bad investments 3. Achieve financial freedom
Learning doesn't just happen in a classroom or from a book. Inject some real fun into learning about money and investing. - Robert Kiyosaki
If time permits we will be introduce Robert Kiyosaki's philosophy of financial education through the board game Cashflow 101. You will learn and understand, by playing the game, what is required in real life to create financial independence and break the "work till you die" cycle, which in the game term "getting out of the rat race".
The more often you play the game, the more financially astute you will become. It does not matter if you have no prior experienced in investment or any financial knowledge. However, those who wish to join should be motivated to creating freedom in their life, both financial freedom and time freedom.
The name of the game CASHFLOW, means passive or residual income. You will have an opportunity to meet like-minded individuals who have similar goals and mindset for success as yourself. You will learn what it takes to have more money, more time, more success, more freedom.
The board game is a simulation of our lives, which allows you to apply your learnings to get out of the rat race in real life.
This game teaches you:
How to Manage your money
How Financial Statements work
Why CASHFLOW is the single most important word in business
By playing the board game more than once, you will:
Understand the true difference between an Asset and a Liability
Understand financial jargon used by Financial Advisors
Know how to ask the right questions
Know the difference between good financial advice and bad financial advice
Understand how to control taxes, debt, inflation and retirement
Are you ready to have an unfair advantage?
Simple refreshment will be provided, prizes will be awarded to a few winners at the end of the day.