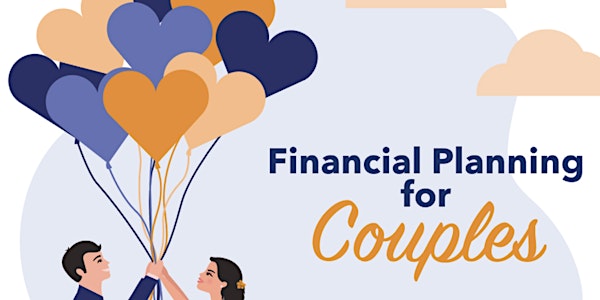 Financial Planning for Couples
Financial Planning for Couples
About this event
OBJECTIVE
Learn how to draw up a financial plan as a couple and take steps to ensure your family is in good financial health by saving, having sufficient insurance and investing. You will also be taught how to budget for your new home and to plan ahead by making a Lasting Power Attorney (LPA) and CPF Nomination.
COURSE OUTLINE
Draw up a financial plan together
• Setting SMART goals
• Assessing your financial fitness
• Implementing your plan
• Monitoring and reviewing your plan
Planning for your new home
• Budgeting and costs of ownership
Learn ways to grow your CPF savings
• CPF Retirement Sum top up
Planning ahead
• Lasting Power of Attorney (LPA)
• CPF Nomination
WHO SHOULD ATTEND
Suitable for those who are planning to get married and wish to plan their finances together. The content also includes material suitable for Muslim couples and those who are already married.
About Our Trainer
R. Sivanithy
Sivanithy has had 25 years of experience as a financial journalist with The Business Times. For 22 of those years he was the newspaper's dedicated stock market reporter, writing daily and weekly market reports as well as regular commentaries under the Editorial and Hock Lock Siew columns.
He has written extensively about stock market movements and various financial instruments such as bonds, real estate investment trusts and company-issued and structured warrants. He has also focused on corporate governance issues, mainly the Singapore Exchange's Listing Rules, disclosure policies and related topics such as quarterly reporting and dual-class shares.For five years he served as a judge for the Securities Investors Association of Singapore's Corporate Governance awards.Prior to becoming a journalist, he worked in Singapore Airlines as a station (airport) manager in Singapore and Bangkok.
He holds a Bachelor of Accountancy degree from the National University of Singapore, a Master of Science (Management Science) from the University of Manchester and a Master in Business Administration from the University of New South Wales.